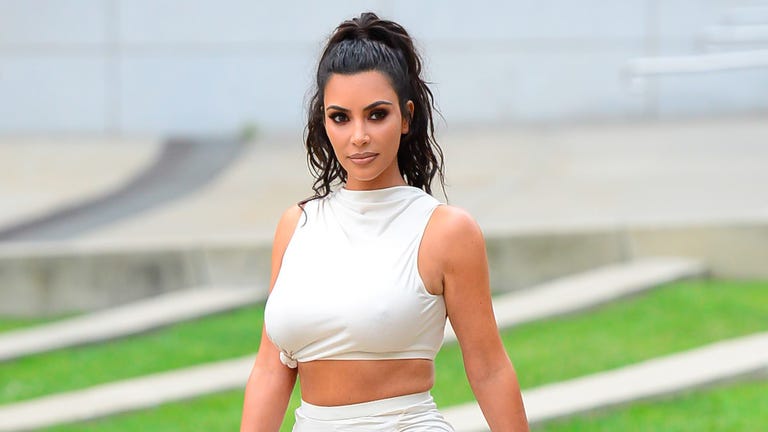 If you saw photos of Kim Kardashian rocking her sporty crop top and matching spandex maxi skirt at the CFDA awards earlier this week, your first thought was probably: "OMG, I need her abs workout ASAP." (Don't worry, we've got that for you right here.) And, your second thought may have been: "Dang, I wonder how much cardio Kim does to stay so fit."
A post shared by Kourtney Kardashian (@kourtneykardash) on
Thankfully, in addition to sharing her butt and legs routine, plus her abs workout (tyvm!), Kim's trainer Melissa Alcantara also spilled to WomensHealthMag.com how much cardio she does with the iconic influencer.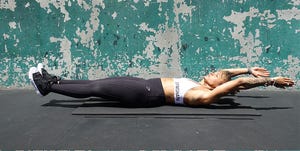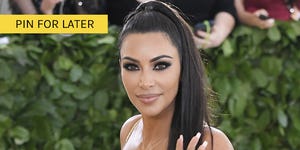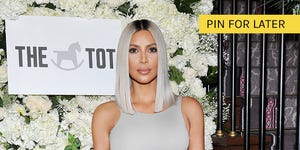 "We don't go crazy on the cardio," Alcantara says. "85 percent of our training is weight training, and the other 15 is made up of cardio." That weight training is split up over six days a week, for an hour to an hour and 45 minutes, depending on the day. They'll focus on abs, leg and butt, chest and triceps, and back and biceps throughout the week.
"Two days out of the week we'll do steady-state cardio," says Alcantara, "so just walking at a steady pace on the treadmill for usually around 20 minutes. Nothing getting the heart rate too high."
A post shared by Kim Kardashian West (@kimkardashian) on
Then they'll up the intensity a few times a week with 10 minutes of sprints.
And, fun fact, this is Kim's least favorite part of her workout routine. "She hates sprints," Alcantara laughs. "But she does them still, no problem. She knows that the worst sh*t is the thing that works."
Source: Read Full Article