Carrie Underwood is an excellent contestant for the title of "America's Sweetheart." The American Idol winner is a Grammy-winning artist, vocal human and animal rights' activist, and mother of one.
She recently made headlines for a scary fall that took her out of the spotlight for 2017. Her ever-loyal fanbase supported Underwood as she spent the first half of 2018 focusing on her music and fitness line. These little-known secrets about Underwood's past only make us love her more, especially the reason why she almost didn't record her first album (page 7).
1. She lived on a farm growing up
We bet Carrie Underwood feels right at home with this goat. | Carrie Underwood via Instagram
Underwood was born on March 10, 1983, in Muskogee, Oklahoma. She revealed her true country roots to the American Idol judges during her audition. "Life on the farm's pretty simple," she said, "Whenever my dad needs help in the morning, I'll get up real early and help him go feed the cows."
Underwood became a vegetarian at age 13 (she's now vegan) because she couldn't stand the thought of eating her own animals. "Growing up in the country, I enjoyed things like playing on dirt roads, climbing trees, catching little woodland creatures and, of course, singing," she said on her website.
2. She managed a panic disorder while in school
She experienced a serious disorder starting in high school. | Carrie Underwood via Instagram
Underwood told WebMD about the panic attacks she experienced in high school. "I'm a big personal space person … whenever I'd be in stores and there would be people touching me and kids running around, I could take it and I'd have to leave."
Post-American Idol, Underwood's fame only grew, and she had to adjust to meeting thousands of screaming fans. "They feel like they know you and they love you and that's wonderful," she said, "It just took me a minute to be able to figure that out and … allow people into my space."
Next: She wasn't just a fine arts student
3. She played softball in high school
She was involved with sports from an early age. | Carrie Underwood via Instagram
Underwood was a seriously well-rounded adolescent. She helped on her family's farm, was at the top of her class, and was a waitress and cashier to earn money. Underwood enjoyed spending time with friends and exercising through sports like softball and cheerleading (she had to start those killer legs somewhere).
"It was such an important time in my life," Underwood said about her time in organized sports. "Learning how to work as a team and listen to your coach and practicing to get better because you want to get better … there are a lot of life lessons hidden in group sports growing up."
Next: These little-known accomplishments show Carrie would have been successful even without a record deal.
4. She graduated at the top of both her high school and college classes
From a young age, her and her siblings were already overachieving. | Carrie Underwood via Instagram
Five years after her first recording deal fell through (page 7), Underwood graduated as a salutatorian at Checotah High School in Oklahoma. To this day, the school has a plaque honoring Underwood as well as a wing named after her in the Fine Arts department.
Underwood pursued a degree in Mass Communication with an emphasis in journalism at Northeastern State University in Oklahoma. After idol ended, Underwood completed her degree and graduated magna cum laude.
Next: The contradicting details of her college experience
5. She was a beauty queen … but struggled with self-acceptance
Even with her history with beauty pageants, positive self-image was a struggle. | Carrie Underwood via Instagram
Underwood was three credits short of graduation when she traveled to St. Louis to audition for Idol. Many forget that the want-to-be singer was also a beauty pageant contestant through her university and was elected runner-up "Miss NSU" in 2003.
Underwood revealed her struggles with self-acceptance in 2017 when she revealed what she'd tell her younger self. "When I was younger I worried about what people thought about me. I wish I could go back and tell my younger self what I know now — that trying to fit into someone else's vision of you will never make you happy," she told Bustle.
Next: Her kind spirit isn't just for show.
6. She was a college volunteer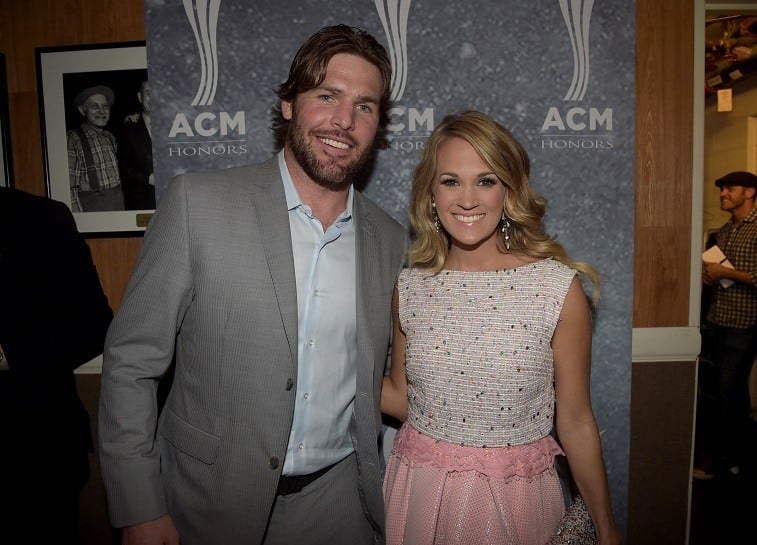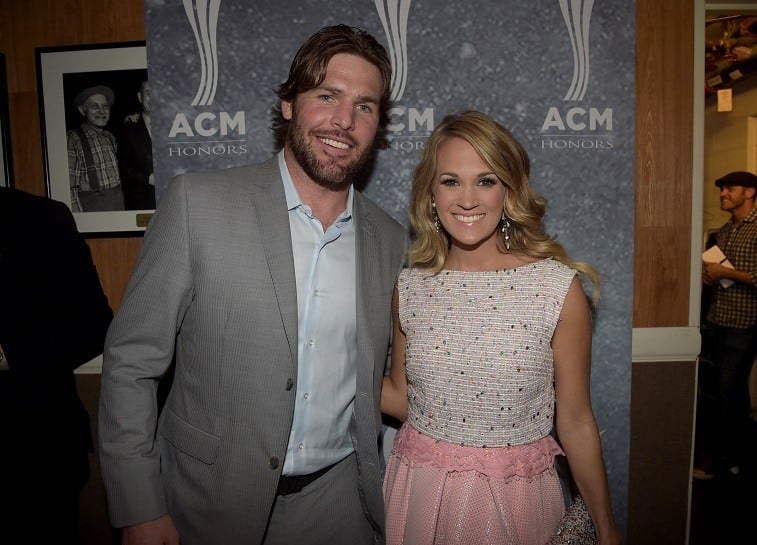 She still looks for ways to help those around her. | Rick Diamond/Getty Images for ACM
In high school, Underwood and her friends would assist at homeless shelters through their church group. When she started college at NSU, she sought out more opportunities to help her community.
"I was a hospice volunteer and I got that through the sorority," she told It's My Life, "It's just kind of about making [the patients] comfortable. So, I'd go and sit with them. I had one couple that I was a volunteer for and we'd just … watch soap operas for a couple hours!"
Next: The shocking details behind Carrie's first potential record deal
7. She nearly gave up on her dream of singing …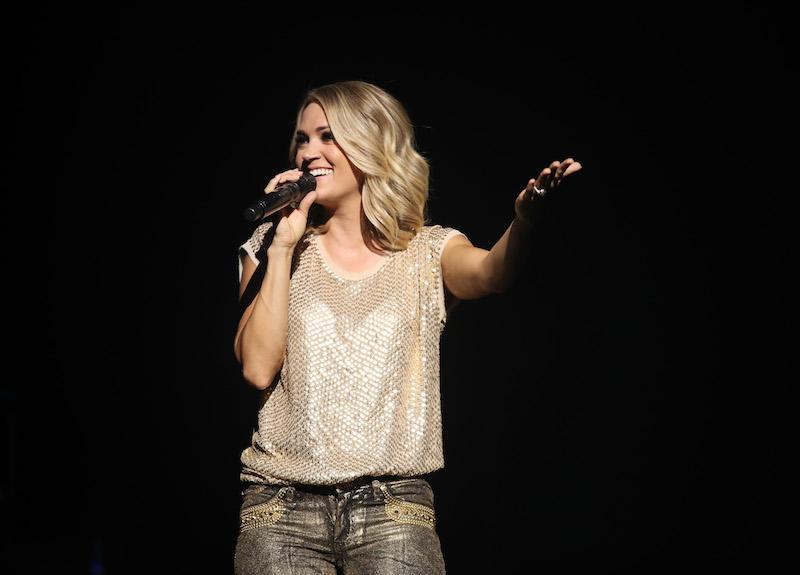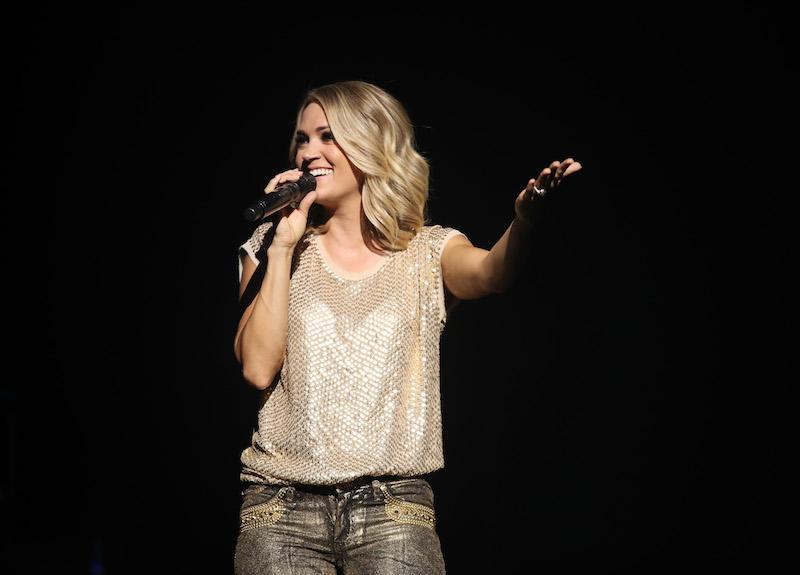 We can't imagine where she'd be if she gave up singing. | Christopher Polk/Getty Images for Mastercard
The mid-90s marked the huge success of LeAnn Rimes, a rising country music star. Nashville labels were always after more blonde-haired, voluminous-voiced teenagers to sign. In 1996, 14-year-old Underwood went to Nashville to record a few demos for Capitol Records. They prepared a contract for Underwood to sign which fell through when company management changed.
Underwood put her dreams of singing to the backburner and continued her education. In college, she intended to graduate with a degree in journalism and pursue broadcast journalism as a career. "I honestly think it's a lot better that nothing came out of it … because I wouldn't have been ready then," Underwood said.
Next: We're glad she didn't give up on her singing career
8. … But look at her now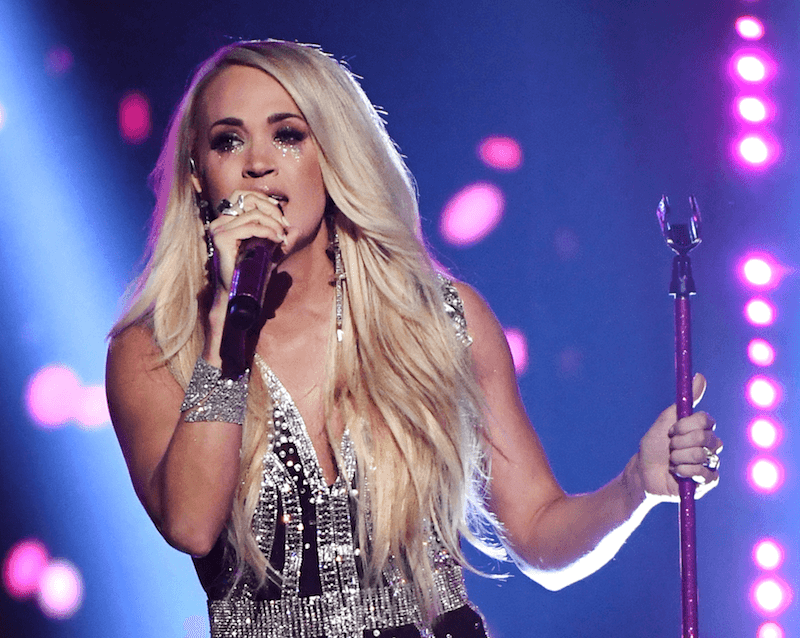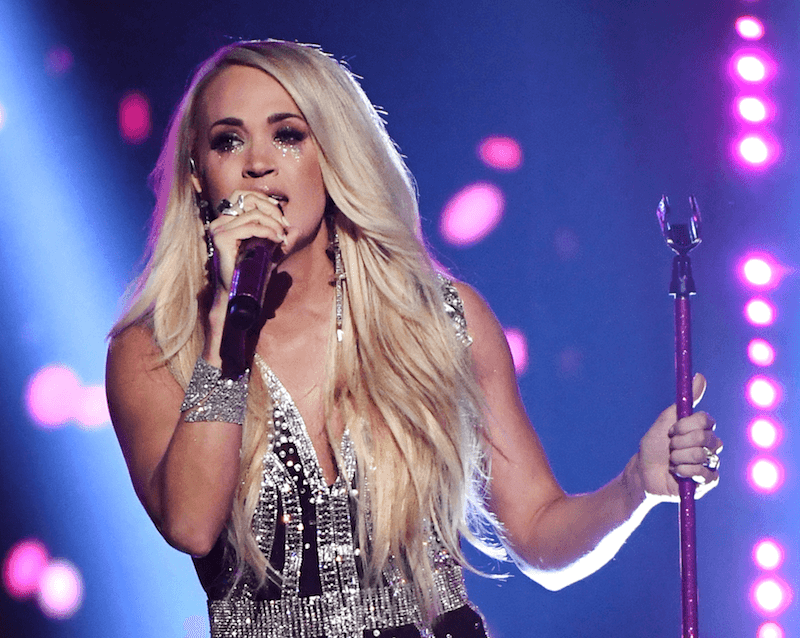 She's thriving more than ever before. | Ethan Miller/Getty Images
She released "Cry Pretty," the lead single off her upcoming sixth studio album of the same name. Underwood is a recipient of seven Grammy Awards, ten Billboard Music Awards, and has recorded 26 #1 hit singles, among other accomplishments. She's hard at work on her athleisure line, CALIA by Carrie Underwood.
Underwood has an enviable personal life as well. The high school cheerleader is now her NHL husband's biggest fan. She and Mike Fisher two have one child together, a son named Isaiah Michael.
Check out The Cheat Sheet on Facebook!
Source: Read Full Article