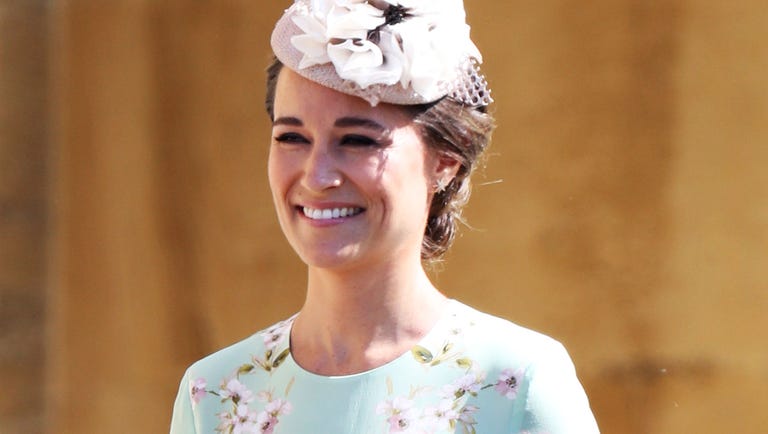 Big news in the royal world: Pippa Middleton is pregnant!
The news isn't exactly shocking given rumors that Pippa and her husband James Matthews are expecting have swirled for several weeks—but the Duchess of Cambridge's sister finally confirmed the news in her monthly column for the U.K. supermarket monthly magazine, Waitrose Weekend. And she spilled how her workouts have changed since she got the news, too.
"I realized I needed to adjust my four to five-day-a-week [fitness] routine."
"I was lucky to pass the 12-week scan without suffering from morning sickness. That meant I was able to carry on as normal," Pippa wrote, per Hello magazine. As you may remember, Pippa's sister Kate Middleton suffered from hyperemesis gravidarum, which causes severe morning sickness, in all of her pregnancies.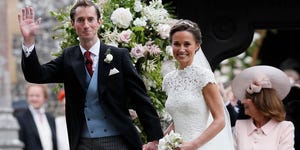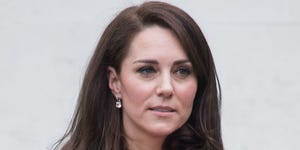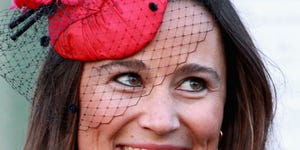 But Pippa says she largely felt okay during her first trimester. "When I learned the happy news that I was pregnant, I realized I needed to adjust my four to five-day-a-week [fitness] routine," she wrote. Still, she says, she kept her pregnancy a secret from her trainer until the "riskier months" were over.
Note: While it's true that you can keep up pretty much any type of activity during the first trimester (as long as it's something you also did pre-pregnancy), it might be worth cluing your trainer in so they don't unknowingly ramp up your routine.
Pippa said her body has changed with her pregnancy, but she feels like exercise has helped her get even stronger in the process. But, she noted, she's still a little confused about what is and isn't okay for her to do.
For what it's worth, the American College of Obstetricians and Gynecologists (ACOG) issued guidelines in 2016 that say that exercising during pregnancy is recommended (if you feel up for it), and lists out several things you can do like walking, swimming, stationary biking, and modified versions of yoga and Pilates.
If you were a runner before your pregnancy, you're fine to keep doing it, ACOG says. Overall, the organization pretty much recommends that you avoid contact sports and those that have a high risk of falling.
A post shared by Pippa Middleton (@pippamiddletonphotos) on
Pippa says she plans to keep up her workouts throughout her pregnancy, provided she's feeling alright. "I've noticed my body change and weight increase, but through effective exercise and sports I feel that it's been strengthened to support a healthy pregnancy, birth and recovery," she said. "And ensure that post-baby, my old favorite jeans will still fit eventually!"
Source: Read Full Article