Allergic contact dermatitis around the eye from topical ophthalmic medications, while relatively rare, may be difficult to diagnose. In a recent prospective study published in the journal Contact Dermatitis, researchers at the University of Copenhagen in Denmark advocate for the use of patch testing with ingredients from common ophthalmic medications, supplemented by the medications themselves used as-is, to diagnose these cases.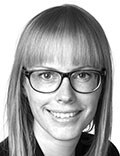 Dr Malin Glindvad Ahlström
"Clinicians should be observant on the risk of development of allergic contact dermatitis, which may lead to various symptoms such as erythema, edema, dermatitis, pruritus, epiphora, and conjunctivitis, and symptoms may be located to the periorbital region and/or the conjunctiva but may also spread to the face," lead author Malin Glindvad Ahlström, MD, PhD, a dermatologist at the National Allergy Research Center at the University of Copenhagen, told Medscape Medical News.
The study enrolled 318 patients who were patch tested between 2013 and 2021 for suspected allergic contact dermatitis (ACD) from topical eye medications. Testing confirmed topical eye drops as the culprit in 12.9% of cases (n = 41), with the most common causal agents being the anti-allergy agents phenylephrine (6.9%) and ketotifen (1.6%), and the anti-glaucoma drug timolol (2.5%). Almost one third of patch-test positive patients had a previous cataract diagnosis (29.3%) and a quarter (24.4%) had glaucoma.
"The patient history is pivotal, as more than 60% of patients did not have any clinical symptoms when they consulted the dermatology clinic," Ahlström said. "A lag time between the debut symptoms and the diagnosis of more than 1 year was common, indicating that allergic contact dermatitis may not be suspected or may be misinterpreted as other skin/eye conditions."
Patch Testing and its Challenges
She said these results emphasize a need for increased awareness of a patient's previous reactions to topical eye medications, especially phenylephrine, because one third of patients reported more than one previous reaction.
"Patch testing should include ingredients from common eye medications supplemented by the product 'as is,' as almost 15% of patients only reacted to the product," Ahlström said.
Ahlström acknowledged a number of challenges with patch testing with eye drops. "False negative results are a problem," she said, "which in part may be due to the very thin skin in the eye area compared with the thick back skin where the patch test is performed." Modified patch testing can be performed, she said, but no standard protocols exist and not all eyedrop ingredients can be tested in their isolated form.
"Future research should focus on standardizing the patch test procedure and allergens for topical eye medications," Ahlström said.
When to Refer to an Allergist
Christopher Starr, MD, an ophthalmologist at Weill Cornell Medicine, New York City, and a clinical spokesperson for the American Academy of Ophthalmology, told Medscape that patch testing in these cases is often not feasible "for the reasons the authors mentioned in their discussion."
Also, the diagnosis can usually be made clinically through trial-and-error or process of elimination. "This is generally easier, less costly, and less time-consuming for patients," he said.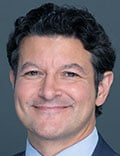 Dr Christopher Starr
"In rare recalcitrant and/or severe cases, in which the above strategies failed, then referral to an allergist with the capabilities of patch testing for ocular medications is a reasonable next step," said Starr, who was not involved in the study. "I don't personally know any in my area who do this routinely, however."
Natalie Afshari, MD, chief of cornea and refractive surgery at the Shiley Eye Institute of the University of California San Diego, said patch testing is feasible in these cases, especially if patients need to take their eye drops long term, typically for glaucoma and chronic eye allergies.
"There are some patients who are allergic to the preservatives of eyedrops, such as benzyl chromium chloride — that's one of the more common allergies — so it's helpful to know who is allergic and then in the long run to be able to adjust their ocular medications," she said.
That often involves a switch to preservative-free drops, which have their own set of issues. "We know they don't last as long, they're much more costly and they have to be made by specialty pharmacies in some cases," said Afshari, who was not associated with this research.
The study was independently supported. Ahlström, Starr, and Afshari declare no relevant financial relationships.
Contact Dermatitis. Published online November 16, 2022. Abstract
Richard Mark Kirkner is a medical journalist based in the Philadelphia area.
For more news, follow Medscape on Facebook, Twitter, Instagram, YouTube, and LinkedIn
Source: Read Full Article