In a recent study published in the Nutrients Journal, researchers evaluated the frequency of maternal bean consumption during pregnancy and their associations with diet quality and nutrient intake.
Study: Maternal Bean Consumption during Pregnancy: Distribution and Nutritional Outcomes. Image Credit: AmawasriPakdara/Shutterstock.com
Background
Nutrition before and after delivery is critical to ensuring good maternal and neonatal health. However, dietary intake of nutrients among reproductive-age women in the United States (US) falls short of existing diet recommendations.
According to studies, maternal pregnancy calorie, saturated fat, and sugar intake exceeds requirements, while the intake of micronutrients and fiber is inadequate.
Increased intake of pulses, particularly beans, may help to enhance nutrient consumption at the time of pregnancy since beans contain proteins, complex carbohydrates, zinc, folate, magnesium, and iron in high amounts while being low in saturated fats and total fats.
Data on the advantages of bean eating during pregnancy are limited. Nonetheless, studies have reported that greater maternal bean intake may improve delivery outcomes, such as lower small-for-gestational-age (SGA) risks.
About the study
In the present study, researchers assessed the associations between maternal bean consumption and dietary quality, and the consumption of nutrients.
The study included pregnant US residents (the prenatal group) who participated in the Infant Feeding Practices Study II (IFPS II), wherein maternal-neonatal dyads were followed from the third trimester of pregnancy till one-year post-birth.
They compared bean consumption among 1,444 pregnant (prenatal) and 1,577 non-pregnant (control) females, investigated socio-demographic variables correlating with bean consumption by mothers, and determined the associations between bean intake during pregnancy and maternal nutritional outcomes and dietary quality.
The control group comprised non-pregnant females, aged between 18 and 40 years, with no infant deliveries in the prior 12 months, and those who were not IFPS II participants in previous times. Pregnant women filled out the Dietary History Questionnaire (DHQ) prior to and post-delivery.
Maternal consumption of beans [type of food (bean soup, dried beans, and chili), serving size, amount, and frequency], dietary quality [evaluated using the Healthy Eating Index-2005 (HEI-2005)], and the nutritional intake [evaluated using the Food Frequency Questionnaire (FFQ)] were assessed.
According to the Dietary Guidelines for Americans (DGA) 2020-2025, meeting the national recommendation was described as consuming ≥1.5 cups of dried-type beans weekly.
The following measures were considered correlates of maternal bean intake during pregnancy: ethnicity, race, level of education, work status, number of household members, annual income, Special Supplemental Nutrition Program for Women, infants, children recipient status, residence, smoking habits, and diet type during pregnancy. The data were self-documented by the participants in the survey questionnaires distributed during enrollment.
Results
Among the study participants, the mean age was 29 years; 86% were Whites; 64% were employed; 59% had an annual income equal to or greater than USD 40,000.0 annually; and 4.0% consumed vegetarian food.
Maternal bean intake was found to be low before delivery, including weekly consumption of 0.3 cups, 0.4 cups, and 0.1 cups of dried-type beans, chili, and bean soup, respectively. Bean intake among mothers showed variations based on geographic region and sociodemographic characteristics.
Compared to mothers with no dried bean intake, mothers consuming dried beans at least once weekly had greater mean HEI scores (68 versus 64), total fiber intake (24 versus 17 g/day), and protein intake (93 versus 80 g/day), but fewer calories from sugars (13% versus 15%).
Greater dried bean intake correlated to a weak-moderate extent with the consumption of total fiber, folate, soluble fiber, and insoluble fiber. The team observed similar but weaker correlations for bean soup and chili intake.
Particularly, the consumption of dried beans in the prenatal and control groups was 55% and 54%, respectively. The corresponding percentages for chili were 35% and 40%, respectively, and for bean soup intake, they were 18% and 19%, respectively.
Only 6.70% of the prenatal group and seven percent of the control group met the DGA recommendations for dried bean intake. Hispanics consumed 0.6 cups of dried beans weekly. The mean chili intake was 9.3 cups weekly, significantly greater among Blacks.
Residing in the eastern, western, and south-central areas was related to a greater intake of dried beans. Mothers without college-level education consumed more chili compared to mothers who attended college.
In addition, mothers residing in three-member households, particularly in the Middle Atlantic or New England regions, ate the lowest number of chili. Vegetarian diet followers showed greater bean soup and dried beans consumption than those consuming non-vegetarian food.
However, no significant relationship was observed between vegetarian food and chili/bean intake or between the frequency of dried bean intake and body mass index (BMI). The associations between bean consumption and nutritional intake were similar for the three types of bean foods.
Conclusions
Overall, the study findings showed that bean consumption was low among pregnant women in the US and that a higher intake of beans at least once weekly might improve the quality of maternal diets.
In comparison to mothers with no dried bean consumption, mothers consuming dried beans had significantly greater intakes of insoluble fibers, total calories, total fibers, soluble fibers, proteins, total fats, monounsaturated fats, polyunsaturated fats, potassium, iron, magnesium, and folate, but a lower intake of added sugar (percent energy) than non-consumers.
Creating novel population health practices, such as improving maternal nutrition through higher bean consumption, could aid in the development of new interventions for enhanced and more cost-effective maternal and child health.
However, further research is required to determine the health effects of bean consumption on the mother and child.
Journal reference:
Yang, B. et al. (2023) "Maternal Bean Consumption during Pregnancy: Distribution and Nutritional Outcomes", Nutrients, 15(9), p. 2234. doi: 10.3390/nu15092234. https://www.mdpi.com/2072-6643/15/9/2234
Posted in: Child Health News | Medical Science News | Medical Research News | Women's Health News | Healthcare News
Tags: Body Mass Index, Child Health, Children, Diet, Education, Food, Frequency, Magnesium, Nutrients, Nutrition, Potassium, Pregnancy, Prenatal, Protein, Research, Saturated Fats, Smoking, Vegetarian, Zinc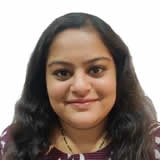 Written by
Pooja Toshniwal Paharia
Dr. based clinical-radiological diagnosis and management of oral lesions and conditions and associated maxillofacial disorders.
Source: Read Full Article