In a recent briefing document published by the United States Food and Drug Administration (US-FDA) ahead of an advisory committee meeting scheduled for January 26, 2023, the national agency proposed that people should be given yearly coronavirus disease 2019 (COVID-19) vaccines. Additionally, they proposed a system for updating these vaccines, similar to how influenza shots are updated.
Background
To date, understanding of the severe acute respiratory syndrome coronavirus 2 (SARS-CoV-2) immunology is incomplete. Given it is evolving rapidly and evading vaccine-induced immunity, federal agencies are pursuing ways to bolster waning immunity against COVID-19. More importantly, they want to alleviate people's 'pandemic fatigue' by simplifying the vaccination for healthcare providers and the public alike. All of this while concomitantly broadening protection against ever-evolving SARS-CoV-2.
Thus, there is an urgent need to establish a framework to inform periodic COVID-19 vaccine composition updates and recommend ways to simplify the immunization schedule for future vaccination campaigns.
In 2022, the Vaccines and Related Biological Products Advisory Committee (VRBPAC) held two meetings to discuss this framework for updated COVID-19 vaccine and SARS-CoV-2 strain composition for vaccines to be administered in the fall of 2022. Following these meetings, FDA authorized four monovalent COVID-19 vaccines in the United States of America.
These were two messenger ribonucleic acid (mRNA) COVID-19 vaccines, Spikevax and Comirnaty. In addition, there were the Janssen, an adenovirus type 26-vectored vaccine, and the Novavax.
The upcoming VRBPAC meeting
In the VRBPAC meeting scheduled for January 26, 2023, members will vote on one question: ways to simplify the composition of currently approved COVID-19 vaccines, their dosing regimen, and immunization schedules.
This simplification of vaccine composition should reduce complexity, decrease vaccine administration errors due to the complexity of the number of different vial presentations, and potentially increase vaccine compliance by allowing clearer communication."

FDA
Antibodies eBook
Compilation of the top interviews, articles, and news in the last year.
Download a free copy
However, this would remain a topic of open discussion whether to administer a two-dose series in young children unexposed to SARS-CoV-2, older adults (≥50 years), and immunocompromised persons with weakened immunity. The remaining individuals will receive a single vaccine dose, including young kids who received two or more vaccine doses and older children.
Other meeting objectives are harmonizing the strain composition of all COVID-19 vaccines to most likely mRNA vaccines and transitioning to a single vaccine composition for primary series and booster vaccination. Shifting to one vaccine composition for primary and booster vaccination would further simplify current vaccine use. In all likelihood, it would be a bivalent vaccine using spike (S) protein of ancestral SARS-CoV-2 strain and the Omicron BA.4/BA.5 subvariants.
The members will also discuss devising a process for determining the need for periodic updates to COVID-19 vaccines and the time for implementing the same. In all likelihood, they would make vaccine strain selection recommendations based on prevalent and expected SARS-CoV-2 variants by June of each year so that the vaccine will be ready for deployment by September. If the need arises, FDA might call an ad-hoc strain selection meeting between routine processes to deal with a more pathogenic SARS-CoV-2 variant.
Another noteworthy point is that strain selection discussions would account for SARS-CoV-2 epidemiology, antigenic characterization of its new strains/mutants, and the findings of its surveillance, serology, and vaccine effectiveness studies.
There is growing evidence that hybrid immunity provides significant protection against COVID-19. Thus, a simplified immunization schedule, to be proposed by FDA on January 26, appears feasible. There is also adequate data on vaccine immunogenicity from multiple sources, including vaccine manufacturing firms, researchers, and observational studies.
It suggests that boosting with bivalent mRNA vaccines triggers improved neutralizing antibody responses to Omicron subvariants. They confer adequate protection against symptomatic and severe COVID-19 and related emergency department visits and hospitalization. However, per FDA officials, this data is difficult to skim through because of several factors, e.g., different populations assessed, different assays used, and limited sample size.
Conclusion
To summarize, several factors created confusion regarding COVID-19 vaccination uptake and administration in the US. The communication by the US federal agencies was rapidly changing owing to multiple COVID-19 vaccine compositions, different immunization schedules for different population subsets, and varying vaccine compositions for primary vaccination series and booster doses.
To manage this situation, a data-driven approach like the one previously used for updating the composition of influenza vaccines could help. Thus, the FDA is about to come up with a proposal to assess SARS-CoV-2 strains at least once annually and engage VRBPAC in early June of each year for vaccine strain selection for the coming fall season. It would ensure the timely deployment of updated COVID-19 vaccines by September of each year.
Journal reference:
Future Vaccination Regimens Addressing COVID-19. (2023). FDA Briefing Document. https://www.fda.gov/media/164699/download
Posted in: Medical Science News | Medical Research News | Disease/Infection News
Tags: Adenovirus, Antibody, Children, Coronavirus, Coronavirus Disease COVID-19, covid-19, Epidemiology, Fatigue, Food, Healthcare, immunity, Immunization, Immunology, Influenza, Manufacturing, Omicron, Pandemic, Protein, Respiratory, Ribonucleic Acid, SARS, SARS-CoV-2, Serology, Severe Acute Respiratory, Severe Acute Respiratory Syndrome, Syndrome, Vaccine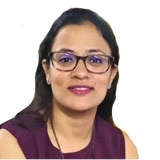 Written by
Neha Mathur
Neha is a digital marketing professional based in Gurugram, India. She has a Master's degree from the University of Rajasthan with a specialization in Biotechnology in 2008. She has experience in pre-clinical research as part of her research project in The Department of Toxicology at the prestigious Central Drug Research Institute (CDRI), Lucknow, India. She also holds a certification in C++ programming.
Source: Read Full Article