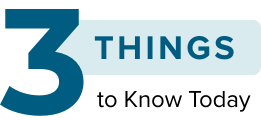 CDC to Test Wastewater for Polio in MI, PA
The Centers for Disease Control and Prevention (CDC) will expand wastewater testing for polioviruses to more communities in Philadelphia and Michigan. The new testing will take place in counties with "potentially low polio vaccination coverage" or places linked to the single case of paralytic polio discovered in Rockland County, New York, in July — the first such case found since 2013. More than 92% of Americans were vaccinated against polio during childhood, but some communities have low vaccination rates and may be vulnerable to infection.
Testing goes on: Wastewater testing in selected communities will go on for at least 4 months.
How it will help: Wastewater testing is an important tool to help the CDC understand if poliovirus is circulating in communities under certain circumstances, the agency said.

Book Reveals Faults in FDA Approvals
A new book takes a hard look at how the US Food and Drug Administration (FDA) approves new drugs, particularly under its accelerated approval process. That process has resulted in approvals for some drugs that were subsequently pulled from the market, according to Drugs and the FDA: Safety, Efficacy, and the Public's Trust by Mikkael Sekeres, an oncologist who served on the FDA's Oncologic Drugs Advisory Committee (ODAC) and is currently chief of the Division of Hematology at the University of Miami's Sylvester Comprehensive Cancer Center.
"When a drug is approved under accelerated approval, it should have a big fat asterisk after it that basically says: 'We're making this drug available. It's a patient population that desperately needs something. There are early signals that this drug really is going to help, but more data are coming,'" Sekeres told Medscape Medical News in a Q&A.
Controversial approval: Sekeres sat on the ODAC during hearings about whether to pull the breast cancer drug bevacizumab, or Avastin, from the market. It had been approved under the accelerated process but was subsequently pulled in November 2011.
Accelerated approvals: "We've seen…a juggernaut of accelerated approvals by the FDA, particularly for cancer indications," Sekeres said. "When you have this many drugs approved under accelerated approval, some of those drugs are going to be pulled from the market. We're seeing that happen."

Fewer Meals a Day Linked to Death
Eating only one meal per day — or eating meals in quick succession — is linked with an increased risk for death, according to a new study. People who eat only a single meal daily had a higher risk for all-cause mortality or of death from cardiovascular disease, according to the study of US adults aged 40 years or older. (When participants with diagnosed cardiovascular disease and cancer were excluded from the analysis, the statistical significance disappeared.) The risk for all-cause mortality was also associated with people who ate meals 4.5 hours apart or less.
Skipping meals also risky: Participants who skip breakfast were more likely to develop fatal cardiovascular diseases; those who skip lunch or dinner increased their risk for death from all causes compared with those who eat three meals a day.
Intermittent fasting: The study also called into question the popular strategy to lose weight.
For more news, follow Medscape on Facebook, Twitter, Instagram, and YouTube
Source: Read Full Article