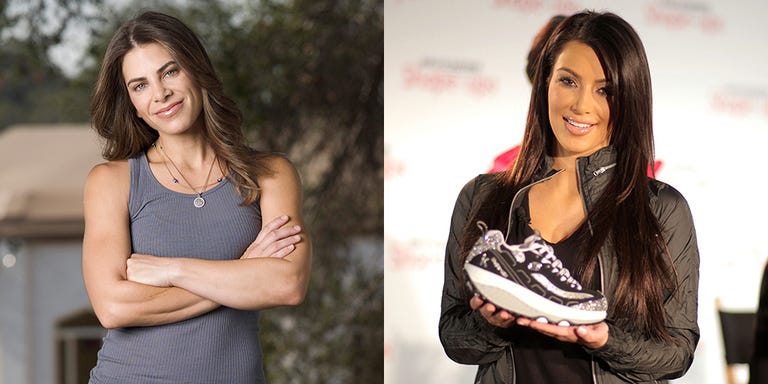 Fitness trends look a lot different than they did just a few decades ago (leotards and leg warmers anyone?). But despite the fact that jazzercise and step aerobics seem old school now, they were popular during their time for a good reason—they worked. And hey, in 20 years, people may laugh about our obsession with SoulCycle and athleisure.
Check out the fitness trends that everyone was trying the year you were born—it might just give you some new workout ideas, or at the very least, make you laugh.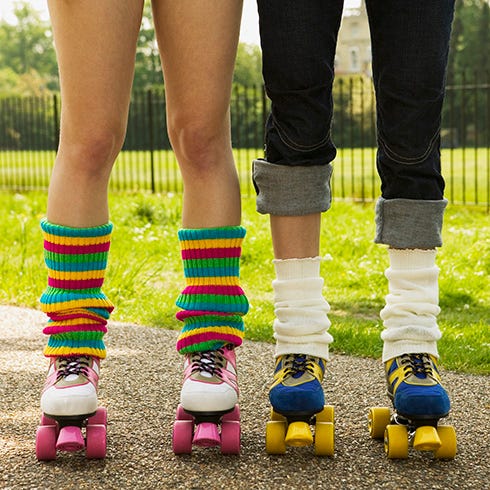 Getty Images
1979 – Roller Skating
Olivia Newton John graced the cover of People wearing roller skates in 1979, and the magazine reported that the sport was all the rage among stars like Cher, JFK Jr., Andy Warhol, and Billie Jean King.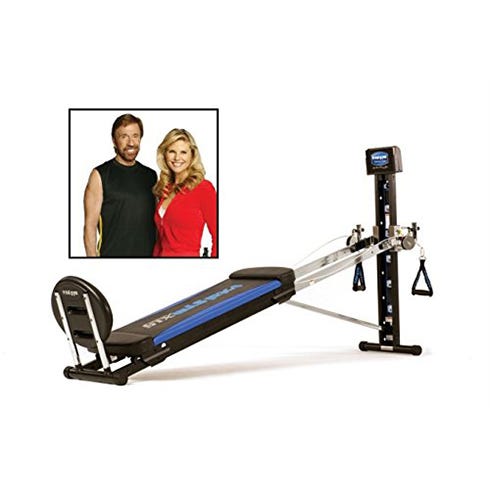 Amazon
1980 – Total Gym
Late-night infomercials featuring Chuck Norris and Christie Brinkley brought Total Gym—a "functional exercise" machine designed to promote total-body sculpting without impact, using pulleys and bodyweight—into the spotlight. Its endorsement by Chuck in 1980 boosted its popularity.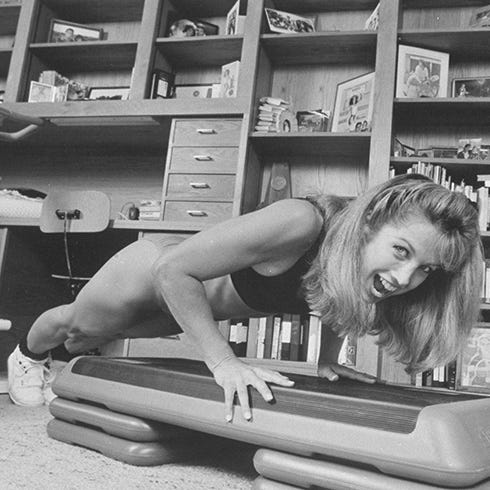 Getty Images
1981 – Denise Austin
Fitness guru Denise Austin got major buzz after appearing on the Jack LaLanne show in 1981, going on to land her own TV show and release multiple workout videos focusing on aerobics and strong abs.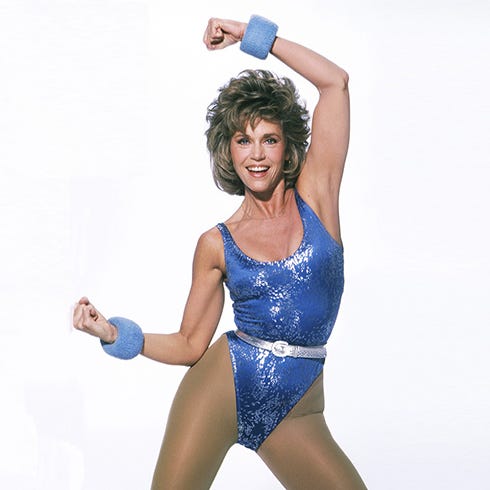 Getty Images
1982 – Jane Fonda
Actress Jane Fonda launched a fitness movement when she released her first workout video—an aerobics tape called Workout—on April 24, 1982, the History channel reports. The first of many bestselling videos, Workout further solidified the fitness fashion trends of neon spandex, sweat bands, and leg warmers.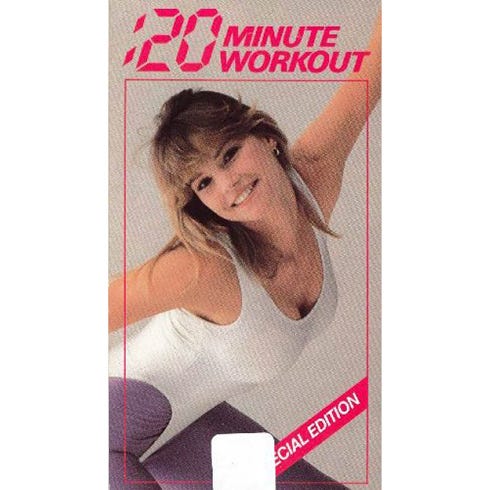 Amazon
1983 – The 20-Minute Workout
This Canadian TV show started in 1982 and ran through 1984, according to the LA Times, which called it "television's most successful aerobics show." It made at-home workouts just as accessible as VHS tapes.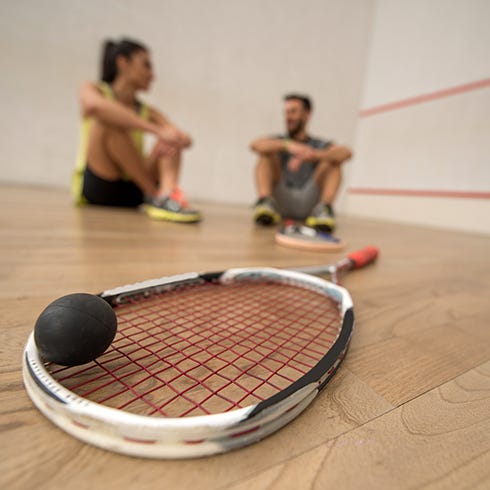 Getty Images
1984 – Racquetball
This sport was trendy in the early 80s, according to the LA Times, and was picked up by many recreational athletes before falling out of popularity later in the decade.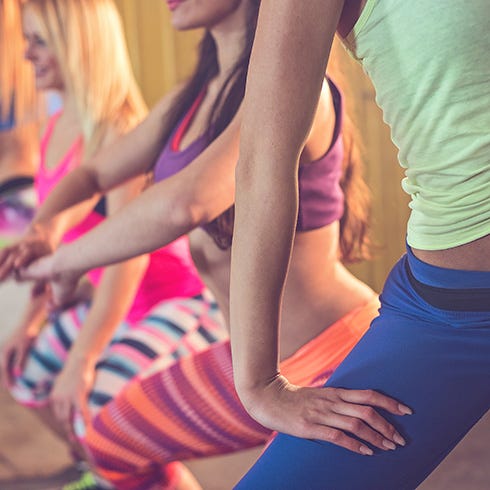 Getty Images
1985 – Jazzercise
This dance-based class, started by Judi Sheppard Missett became one of the fastest growing franchises in the country during this time, according to Forbes.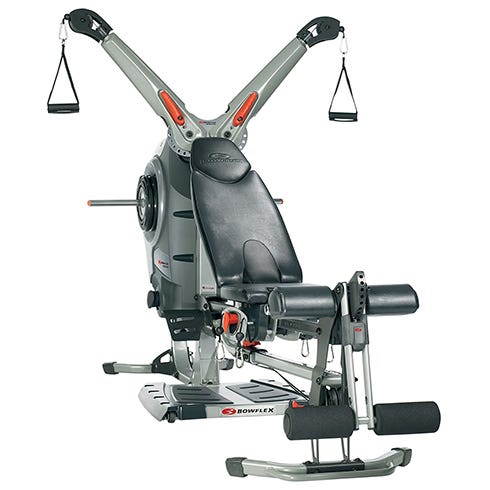 Getty Images
1986 – Bowflex
The release of Bowflex, a full-body resistance workout machine, gave people the ability to have practically a full gym in their house without a ton of different equipment.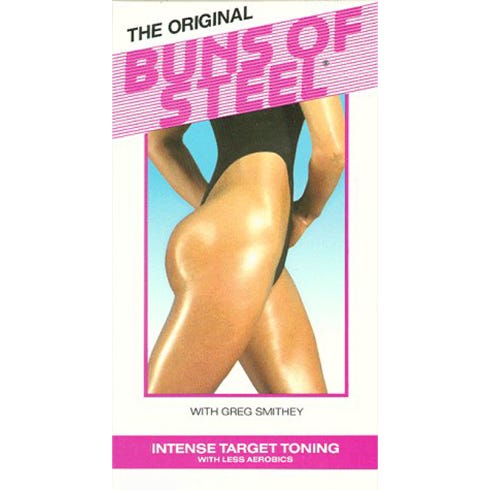 Amazon
1987 – Buns of Steel
This '87 workout video is all about moves that target and tone the bum, and even got a shout-out in the movie Clueless.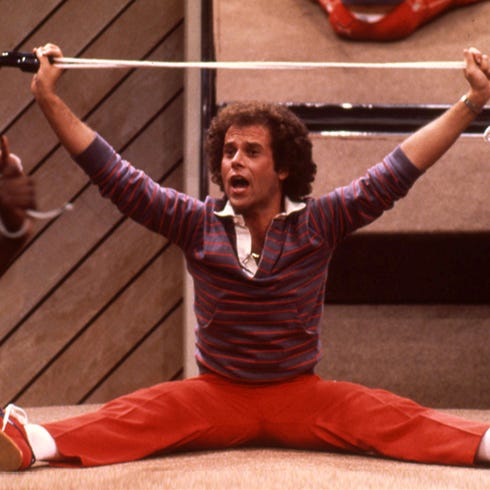 Getty Images
1988 – Richard Simmons
Beloved aerobics legend Richard Simmons came out with Sweatin' to the Oldies, this year, his bestselling fitness video set to a classic hits playlist.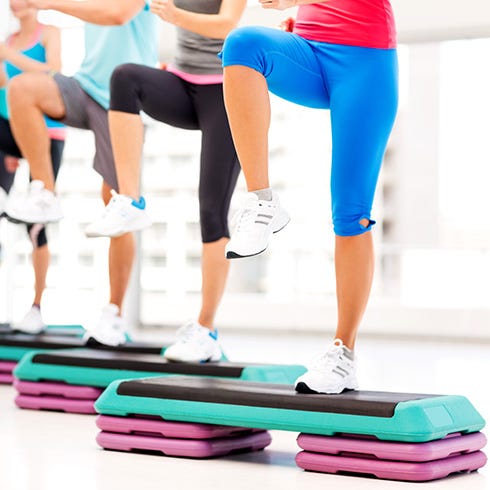 Getty Images
1989 – Fitness Break With Jake And Step Aerobics
In 1989, CNN first aired "Fitness Breaks With Jake," 60-second, twice-daily mini workouts instructed by trainer Jake Steinfeld, The Washington Post reported. Viewers liked Steinfeld's friendly personality and the swimsuit-clad women he demo-ed the exercises with.
Step aerobics classes were also created this year by Gin Miller, according to The Washington Post, adding a new and challenging twist to the already-popular aerobics workouts in gyms.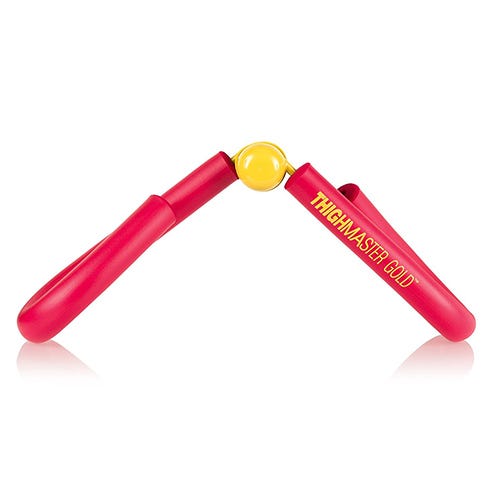 Getty Images
1990 – Thighmaster
Suzanne Somers released the Thighmaster, a contraption that users squeezed together with their inner thighs, this year, reports NBC News. Infomercials were everywhere, and exercise fanatics sought out the tool to get toned, slim legs.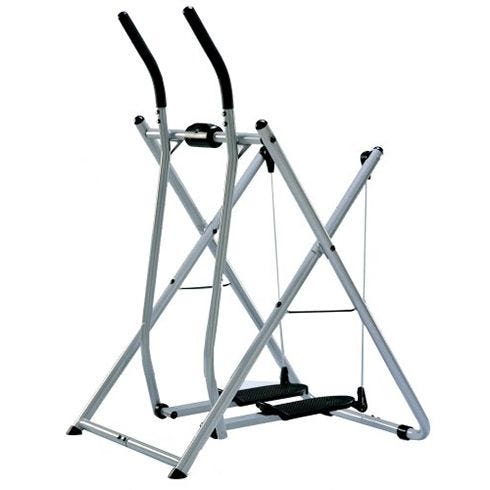 Getty Images
1991 – The Gazelle Elliptical
The infomercial for the Gazelle Elliptical was all over TV in the early 90s. It famously featured Tony Little—a ripped, blonde pony-tailed trainer—gliding along on the home-gym machine.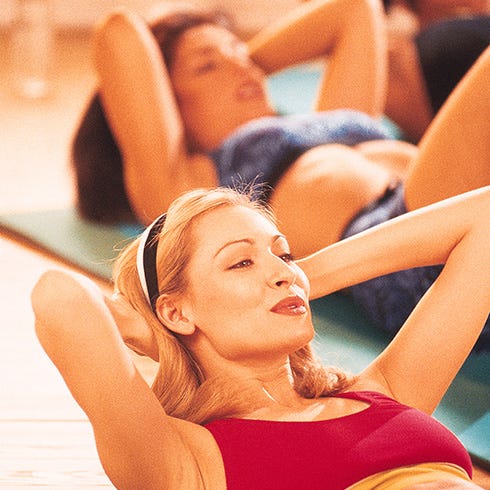 Getty Images
1992 – Curves
This women's-only gym opened in 1992 to great success—it offered a judgment-free zone for ladies who didn't want to work out around body-builder types.
Amazon
1993 – NordicTrack
This bulky cross-country-simulating machine was released in 1993 and became a staple in many wealthy fitness fans' home gyms.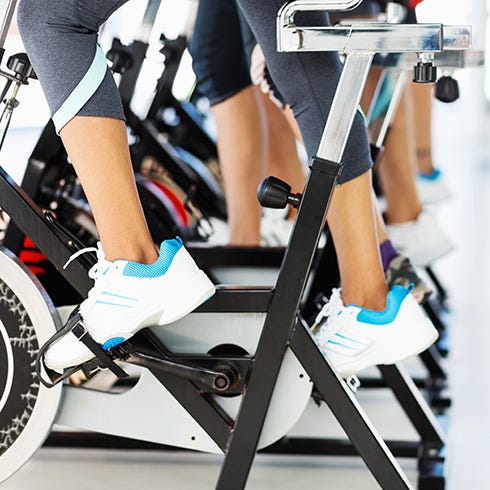 Getty Images
1994 – Spinning
Johnny Goldberg developed the concept of Spinning as a workout long before SoulCycle was on the scene, and opened a gym devoted to Spin classes in Culver City, according to the LA Times.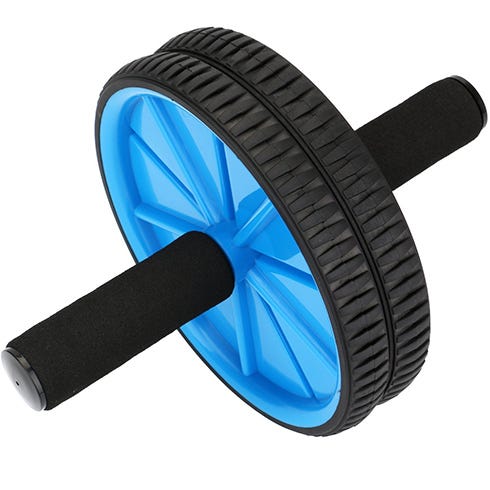 Amazon
1995 – Ab Roller and 8 Minute Abs
The Ab Roller, a device meant to make crunches easier on the back, came out in 1994. And the abs-craze continued in 1995, when trainer Jaime Brenkus released the 8 Minute Abs video series. The world was hooked on the quick workouts and promise of a flat, toned tummy, ready for crop tops.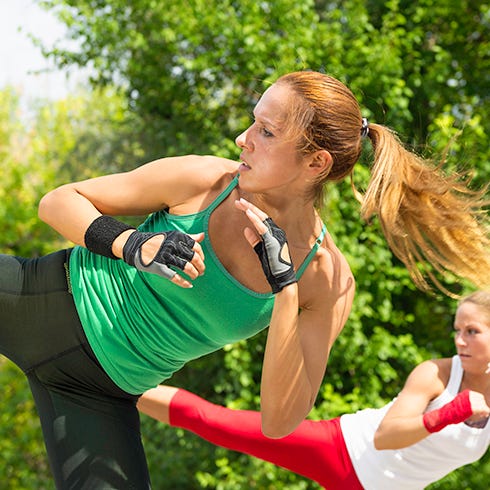 Getty Images
1996 – Tae Bo
Trainer Billy Blanks dominated the 90s with his Tae Bo workout videos, according to Sports Illustrated. Tae Bo is a combo of taekwondo and boxing. It gained major popularity when he opened an LA gym and picked up some celebrity clients, like Paula Abdul, before releasing the method to the masses in video form.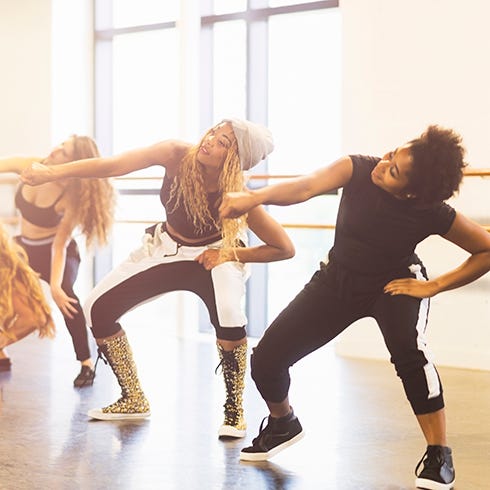 Getty Images
1997 – Dance cardio
Shows like MTV's The Grind, which featured people dancing to hip-hop and rap, inspired a new wave of aerobics and workout videos, and made dancing up a sweat a trendy way to fit in exercise.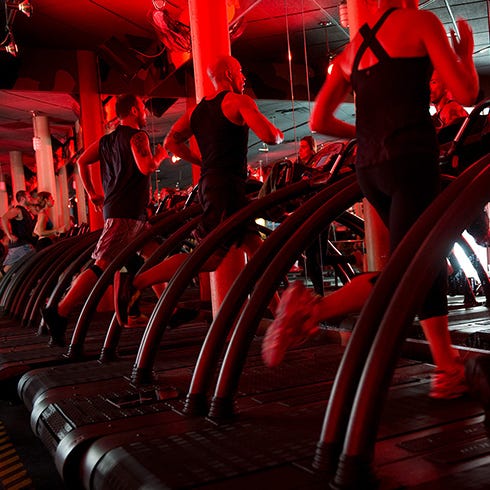 Getty Images
1998 – Barry's Bootcamp
Celebrity trainer Barry Jay comes up with the idea for Barry's Bootcamp, a class that focuses on cardio (running) and weights-based strength training in one session. He opened the first studio in West Hollywood later that year.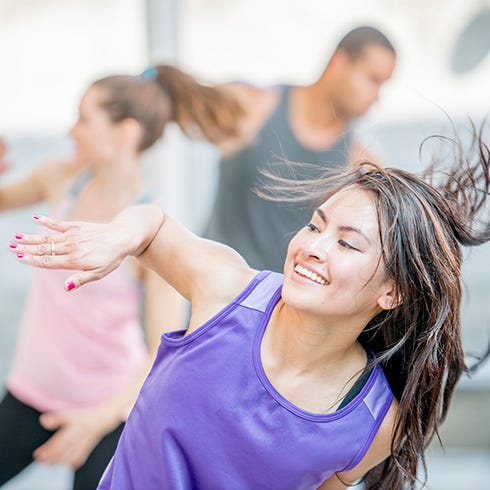 Getty Images
1999 – Zumba
This Latin-inspired dance fitness craze started in Colombia, and was brought to the states in 1999, according to the Independent, where it's been a successful class, video series, and brand ever since.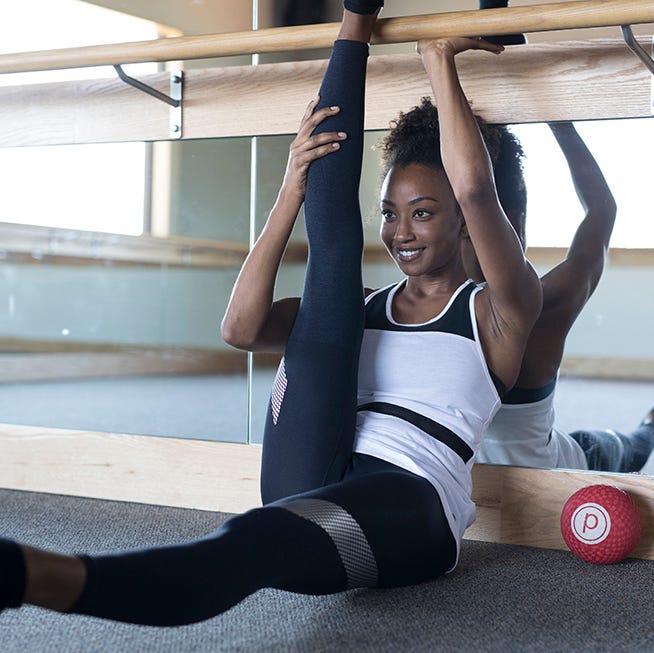 Courtesy of Pure Barre
2000 – Barre
Inspired by the Lotte Burk Method, barre workouts started gaining major popularity, with multiple studios dedicated solely to barre, like The Bar Method and Pure Barre, opening the next year.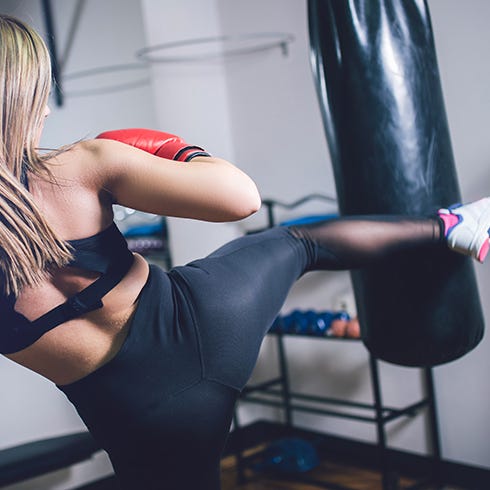 Getty Images
2001 – Cardio Kickboxing
While kickboxing began gaining popularity with the rise of Tae Bo in the '90s, cardio kickboxing took off in the early 2000s, thanks to kickboxing-specific gyms like CKO and UFC opening nationally.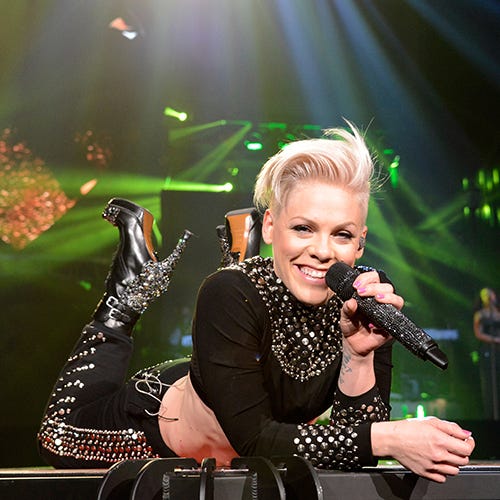 Getty Images
2002 – P90X
In 2002, former actor Tony Horton launched a series of high-intensity workout DVDs called P90X. Each workout was 60 to 90 minutes long and the entire series was meant to be completed over the course of 90 days.
According to Slate, the company sold an estimated $420 million worth of videos by 2005.
And plenty of celebs jumped on the P90X bandwagon. Ashton Kutcher and Demi Moore both tweeted about the fitness program. Plus, in 2009 Pink told Women's Health that she was a big fan of P90X, too.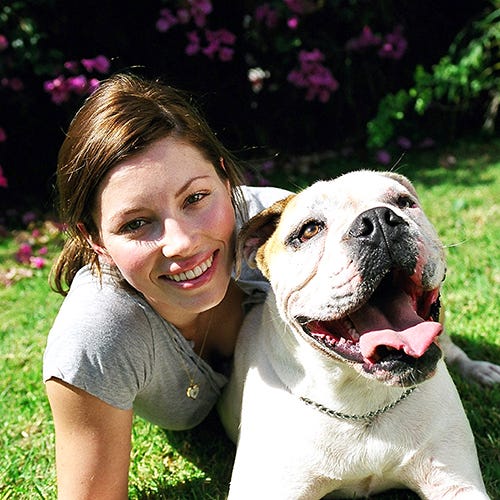 Getty Images
2003 – Yoga
While yoga is an ancient practice, it really began gaining popularity in the West during the early 2000s. According to a report by Yoga Journal in 2004, the number of people who practiced yoga jumped to 15 million in 2003—a nearly 29 percent jump from the following year.
Part of that may have to do with the fact that celebs like Jennifer Anniston, Drew Barrymore, and Madonna have been practicing yoga since the early 2000s.
Jessica Biel even told WomensHealthMag.com that yoga helped her find herself in her twenties. "Yoga became a space where I can really touch back into myself and my spirituality."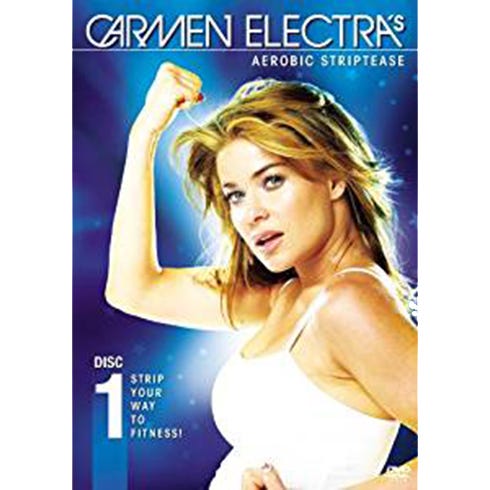 Courtesy of Amazon
2004 – Aerobic Striptease
In 2004, one of the hottest ways to break a sweat was by, well, taking it off. This year, Jeff Costa and Carmen Electra launched aerobic/cardio striptease DVDs. This led to a fitness trend we still see today: pole dancing as a workout.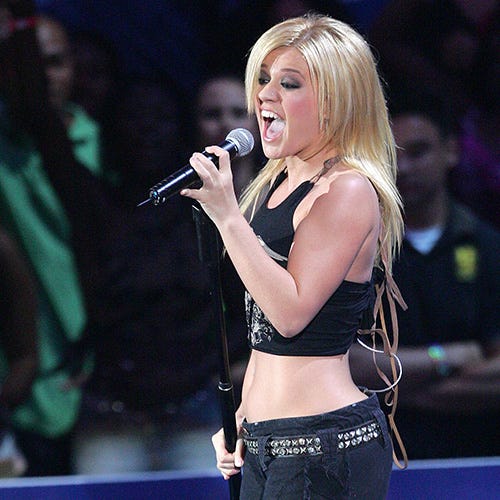 Getty Images
2005 – CrossFit
CrossFit was officially launched by Greg Glassman in 2000, in Seattle, Washington. By 2005 the company had picked up steam, officially opening 13 gyms or "boxes," reports Daily Beast.
CrossFit's popularity has persisted to this day, and now there are over 9,000 boxes worldwide.
Later, in 2009, Kelly Clarkson named CrossFit one of her workouts of choice, reports People. "It's like bootcamp! You never work out more than 35 minutes, but it's so intense It makes me feel like G.I. Jane. It's very empowering. I feel like I can whup ass!"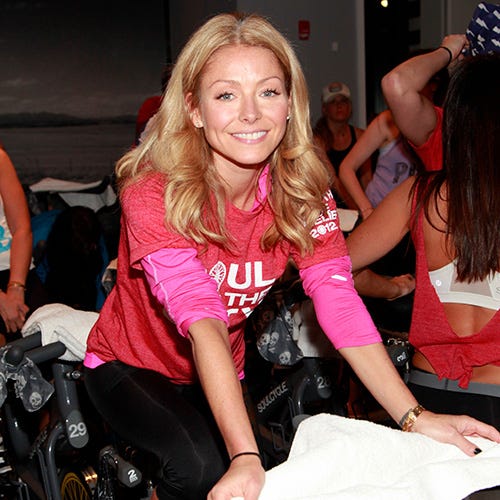 Getty Images
2006 – First SoulCycle
Even though the first indoor cycling studio opened in 1989, reports The Independent, it didn't become a widespread obsession until SoulCycle arrived on the scene. The popular spin company launched their first studio in 2006, in New York City's Upper West Side.
Today, they have more than 82 studios in the U.S., and a loyal following, including the likes of Kelly Ripa. According to People, the TV host has said that, in addition to her AKT workouts, she loves to hit up SoulCycle once or twice a week.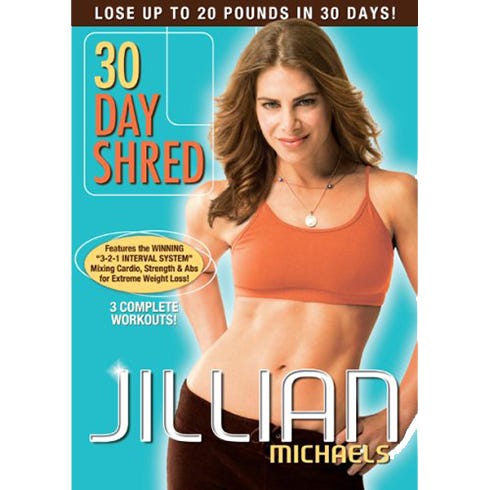 Getty Images
2007 – Jillian Michaels' 30-Day SHRED
Iconic fitness trainer Jillian Michaels released a series of incredibly popular fitness DVDs in 2007, titled 30-Day SHRED. At the same time, she was starring as a trainer on the hit TV show The Biggest Loser.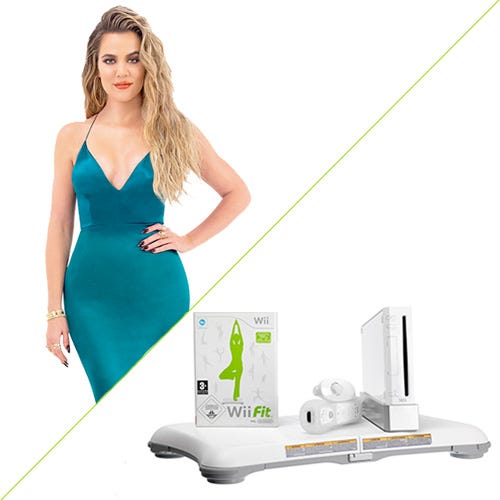 Getty Images
2008 – Wii Fit
Nintendo launched Wii Fit in 2008 as a way to gamify exercise. And it seemed to work—Michelle Obama even told People that her daughters Malia and Sasha used the game. It also inspired other brands to launch their own versions, including Microsoft's Xbox Kinect and Sony's Playstation Move.
A few years later, Wii Fit teamed up with celebrity trainer Kathy Kaehler (who trained the Kardashian/Jenner clan), to help encourage people to find time in their schedule for this at-home exercise, reports Us Weekly.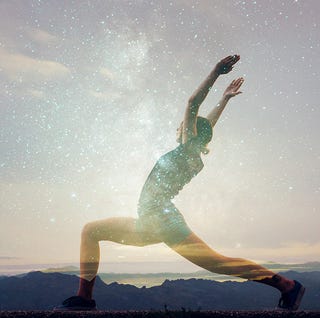 Source: Read Full Article