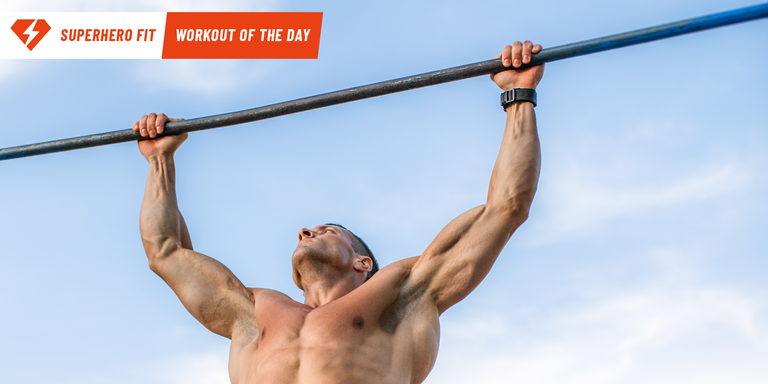 To get the superhero body you've been striving for, start by hanging around.
You'll have to do a little more than that, of course — but this high-powered workout move is all about the pullup bar. The hanging oblique knee raise is simple to perform, but it'll work a ton of muscle groups and leave your core burning.
Don Saladino — Ryan Reynolds and Sebastian Stan's movie-prep trainer and one of our favorite follows on Instagram — uses the move when he whips his clients into superhero shape because of its deceptive utility.
"Hanging oblique knee raises work to build the abs from the hanging position, improves grip strength and scapular stability, and targets the obliques [the side of your abs] instead of the rectus [the front of your abs]," Saladino told Menshealth.com.
To perform the move, just find a pullup bar and hang with a pronated (overhand) grip. Twist at your hips to raise your knees to your waist, pulling them up to the right side of your body. Pause for a moment, then lower to the starting position. Repeat the movement on the left side.
While the hanging oblique knee raise is a great exercise on its own, it's also a useful exercise to build strength for other essential strength training movements. "A strong grip and abs will also be necessary for a lot of the main lifts we love, like the deadlift, kettlebell swings, and heavy carries," Saladino said.
Add the hanging oblique knee raise to your workouts as a warm-up or core finisher, starting with four sets for eights reps on each side. To move the focus to target the rectus, the front part of your abdominal wall, just raise your knees straight up to your waist. If you want an extra challenge, run through the three positions (left, center, right) once each to count one rep. Perform four sets of eight to finish the workout.
For more superhero-body building moves, you can check out Saladino's full program.
If you're working out at home and you're in the market for a pullup bar, check out these options.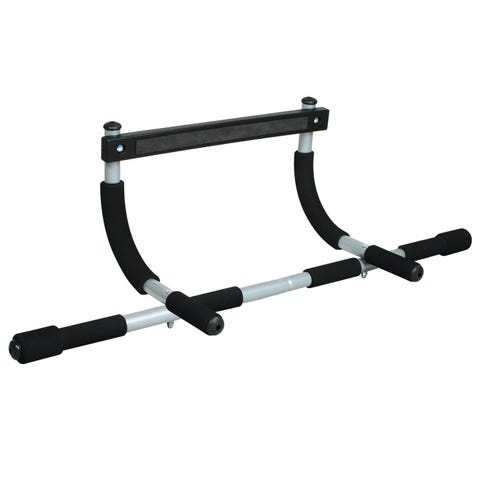 Iron Gym
Buy Now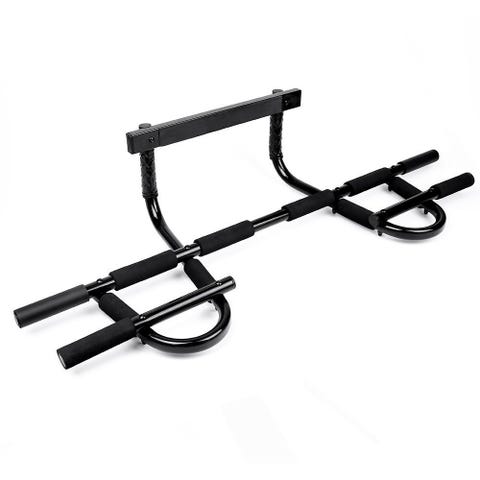 Sportneer
Buy Now
Source: Read Full Article