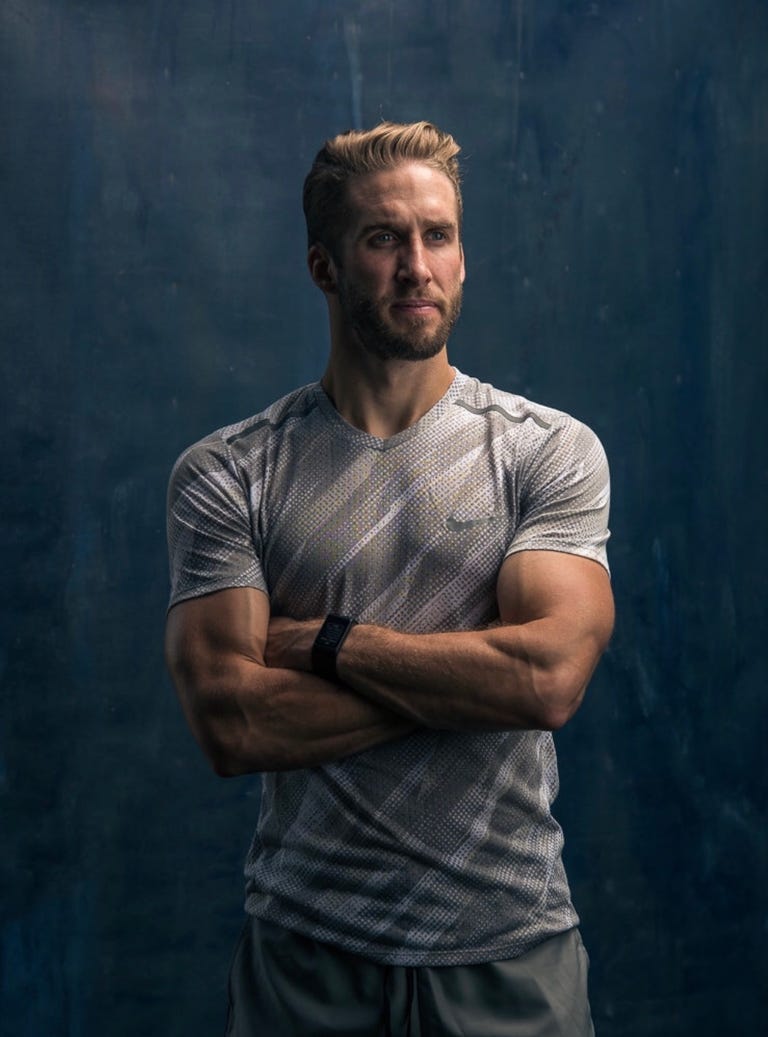 Shawn Booth does not hesitate for one second when asked what's the hardest thing he's ever done.
"Going through The Bachelorette," Booth told Menshealth.com. "That was just a different type of toughness I've never experienced."
That's says a lot about how tough being a contestant on the show actually is, since Booth is no slouch. The 31-year-old personal trainer has quite the list of hard things to choose from —playing collegiate soccer, surviving a serious car crash, and completing an Ironman certainly stand out. However, Booth said the 12 weeks he spent trying to win the heart of his now-fiancée Kaitlyn Bristowe on Season 11 of the reality staple easily trumped them all.
"They [the show's producers] kind of try to break you," Booth said. "They really try to take you out of your element, make you deal with your emotions in different ways in order to try and get some drama."
The struggle ended up being worth it in the end, though. Booth left the show with a fiancée and a massive following that has helped him launch to fame as a fitness personality.
Celebrating 3 years with this gorgeous woman. She told me to tell you her "romper" is tagged .. and if you're wondering, my socks are from Reebok.
A post shared by Shawn Booth (@shawn_booth18) on
Booth told us about what it was like to take part in the reality show, how his life has changed since winning, and what he's got going on next.
Winners (of The Bachelorette) Adjust
When Booth heard that he'd been selected as a contestant for The Bachelorette, he didn't fully comprehend that the next 12 weeks would be spent stuck in either a house or a hotel for days on end with a bunch of strangers—and cameras always rolling.
"When it started getting down to the final few guys, I had at least one person with me from the show at all times," he said. "I also had a camera on me for about 20 hours a day. Near the end, I'd get four hours to myself in my bed before they'd wake me up."
The show was pretty strict with what they allowed the contestants to do with their downtime. The biggest problem for Booth—and a surprise for a show with such a fixation on hardbodied contestants—there was no gym. Fitness was more than just his job as a personal trainer. Due to his life experience up to that point, it was part of his identity.
Booth played college soccer at Keene State while pursuing a degree in business. A horrible accident, however, pushed him in a different direction.
"I got in a bad car crash my senior season," Booth said. "I was laid up for months. I pretty much couldn't do any physical activity for a year… I lost 40 pounds or something like that, and just told myself that as soon as I was able, I was going to go all out to get it all back."
The process of regaining strength and fitness made him realize that he wanted to help others achieve their own fitness goals. He decided to become a personal trainer, and up until appearing on The Bachelorette, he made training his career and sole focus.
I've worked out in worse places! Heres a solid session I just did that hit all parts of the core. These are just four of the many ab sculpting moves you'll find on my new app @boothcampapp. Workouts can be done anywhere & anytime ?? Sign up now for early access! BoothCampApp.com
A post shared by Shawn Booth (@shawn_booth18) on
His background in developing creative exercise programs for clients proved useful during his 12 unstructured weeks on The Bachelorette. "Since there wasn't a gym, I packed resistance bands," he said. "There were also a couple other personal trainers on the show — one guy brought a TRX, another a set of dumbbells. We were able to make workouts out of that."
Booth's Instagram today is filled with videos of him doing minimal-equipment workouts. This philosophy inspired his new app, Booth Camp, which is full of workouts that require little to no equipment. "You really can get just as good of a workout in out of the gym as you can in," he said. Check out this no-equipment routine he demonstrated for us at Men's Health HQ:
New Opportunities
To go along with his post-Bachelorette endeavors, Booth also recently completed an Ironman triathlon with virtually zero experience.
"Besides playing in 90-minute soccer games, I had done this 4.5 mile run on Thanksgiving every year, and that was about the extent of my endurance experience before signing up for the Ironman," he said.
An Ironman is a 2.4-mile swim, a 112-mile bike ride, and running a marathon— 26.2 miles.
"I always used to think that people who say they get a 'runner's high' were full of crap," he said. "But now I get it. Training it required a whole new level of mental toughness, for sure, but I loved it."
Such a great feeling. Love this custom kit that @ownwayapparel made for me .. Kaitlyn's lips & Doodles paw prints are printed on my chest ?? *Marks on chest are from "cupping therapy" #ironmantri #ShawnBFIT
A post shared by Shawn Booth (@shawn_booth18) on
Still, Booth says the race wasn't nearly as difficult as being on reality television.
Since completing the Ironman, Booth's focus has shifted more towards expanding his career in the fitness world, branching out into larger venues than just one-on-one training sessions.
"I still have a few personal training clients at home (in Nashville), but I'm mostly traveling, teaching bootcamp classes," he said. "I love the intensity of group fitness classes. Everyone is working towards one goal, and there's always a lot of energy."
That outlook is in part why he was selected as the lead instructor for the Michelob ULTRA Fit Fest next September, where he'll be leading huge crowds of people through workouts.
"It's like a music festival without the music. And take out the drugs," he said. "Instead of bands there are a bunch of different classes going on. I'm really excited for it."
The classes Booth teaches are almost always low- or no-equipment, perfect for large crowds and for those who usually only have the space and time to work out at home.
But if a guy were to add any piece of equipment to their home gym, Booth recommends keeping it simple with just a pair of dumbbells. "There is so much you can do with two dumbbells. They hardly take up any room and you can work every single part of your body with them," he said. Check out this adjustable set we like from Bowflex: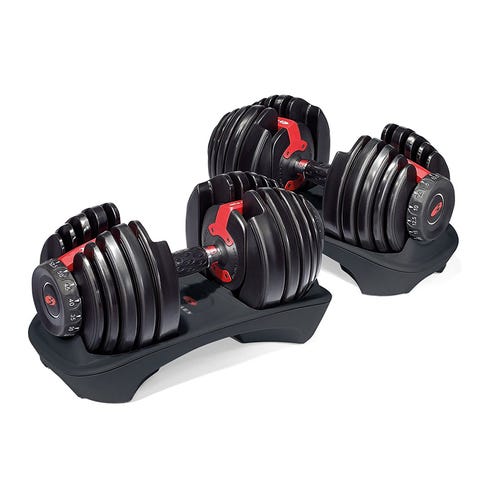 Bowflex
Buy Now
And if a guy were to ask him advice for finding the love of their life, Booth's got a pretty easy solution.
"Go to ABC.com, sign up for The Bachelorette, and good luck," he said.
He's kidding. Kind of.
"Honestly, don't try to go out and force anything," he said. "Focus on living the life you want to live, and just let whatever is going to happen, happen."
Source: Read Full Article