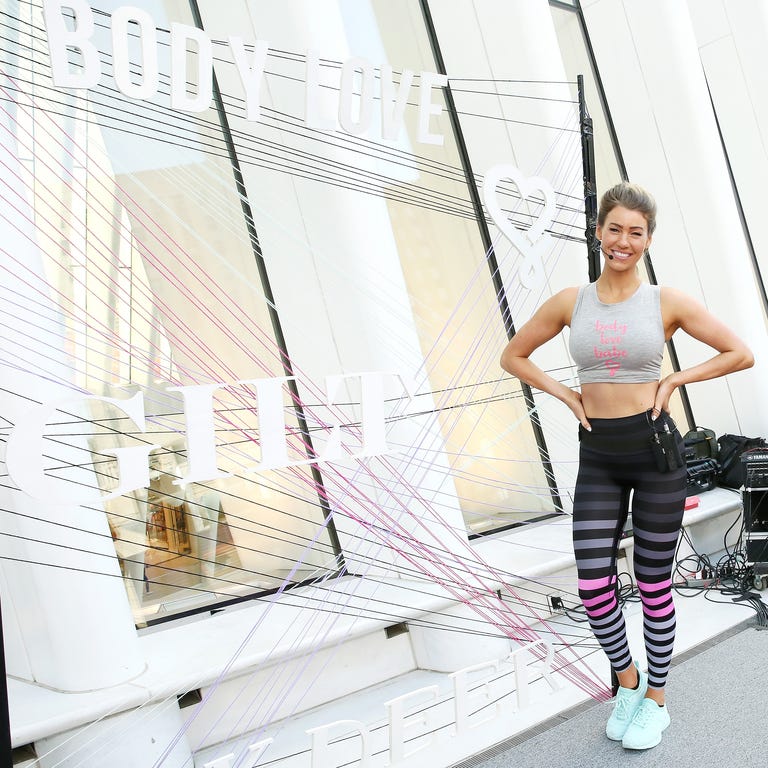 If you follow any fit-fluencer on Instagram, you're probably under the impression they work out 24/7 (because, well, literally all they post about is fitness). But that's not necessarily the case—at least, not for personal trainer and Body Love App creator Anna Victoria.
The Anna Victoria x @k.deer x @gilt apparel line is HERE!!! Head to the link in my bio to order!! . 50% of all net proceeds from this collection will be benefiting the @JEDfoundation which is an organization dedicated to promoting emotional health and preventing suicide for our nation's teens and young adults ❤️ . This is a LIMITED collection, grab your Body Love inspired pieces before they sell out!! ??? #fbggirls #bodylovebabes
A post shared by Anna Victoria (@annavictoria) on
"People think Instagram trainers live in the gym, but it's absolutely not true," Anna told WomensHealthMag.com at an event celebrating the launch of her activewear capsule collection with K-Deer. "On average, I work out five days a week."
Anna says she focuses on hitting six total sessions—three strength, plus three cardio, and abs during the week. But rather than spread them out over six days, she'll often double up sessions once a week, leaving two full days for rest. She sticks to the training in her Body Love App, which means 30-minute workouts.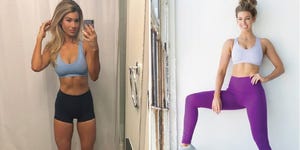 "Rest is just as important as your workout days," Anna says. "I have people message me and say 'I don't want to take a rest day, I don't want to lose progress.' But I tell them, 'you're probably losing progress because you're not taking a rest day.'"
In fact, just recently Anna had to take three full weeks off from her workouts. "I had the flu, so I was out a week and a half. Then it was my one-year anniversary with my husband in Hawaii," she says. In Hawaii, she decided not to pressure herself to hit the gym on her usual schedule. "Sometimes I would want to go—but since we had hiking and other active things planned, I didn't feel the need to get a traditional workout in."
A post shared by Anna Victoria (@annavictoria) on
While she felt a little guilty about taking so much time off at first, "as time went on I realized I needed to listen to my body," says Anna. "And three weeks, in the grand scheme of things, is not going to throw you off. At least, as long as you don't let it."
A post shared by Anna Victoria (@annavictoria) on
Other times, however—like when she only has time to squeeze in a workout at 6 a.m., but really doesn't feel like getting out of bed—Anna says she avoids overthinking it.
"I try not to focus too much on motivation, because it does come and go so much. I try to be dedicated, and go even when I don't feel like it. I call it robot mode," she laughs."I'm a huge procrastinator and I make a lot of excuses. If I think about it too much, I'll just come up with every excuse in the world."
(Instagram phenoms, they're just like us!)
Source: Read Full Article