In a recent study published in Emerging Infectious Disease Journal, researchers from the United States (U.S.) Centers for Disease Control and Prevention(CDC) reported on the recent outbreak of highly pathogenic avian influenza (HPAI) virus among domesticated and wild birds in 39 U.S. states and discussed the potential risks to humans.
Background
The HPAI virus is an influenza A virus belonging to the hemagglutinin 5 neuraminidase 1 (H5N1) clade 2.3.4.4b and was detected among poultry flocks and migratory birds worldwide in 2021. In early 2022, the virus was detected from wild birds harvested by hunters in the states of North and South Carolina in the U.S. Subsequently, other states also reported the detection of the H5N1 virus from domesticated and wild birds.
Although the incidence of H5N1 infection among humans has been reported in China, Chile, Ecuador, the United Kingdom, and Spain (two, one, one, one, and two cases, respectively), the risk of H5N1 infection risk among humans who have been exposed to potentially infected birds is still unclear.
About the study
In the present study, the researchers used a system of active symptom monitoring between February and September 2022 to estimate the risk of symptomatic H5N1 infection among humans exposed to birds. Additionally, they developed a serological testing-based surveillance protocol to monitor humans exposed to birds infected with H5N1 to detect asymptomatic infections.
The U.S. Department of Agriculture regularly monitors wild and domesticated birds to monitor avian influenza. The CDC recommends active symptom monitoring for individuals such as farm workers, flock owners, and cullers who have been exposed to wild, domesticated, or backyard flocks of birds or the environments in which infected birds have been found.
This active symptom monitoring comprises communication from the health departments telephonically or through texts or emails for ten days following the most recent exposure and applies to individuals who were not wearing adequate or intact personal protective equipment (PPE) when they were exposed to the birds.
From individuals who exhibited symptoms similar to influenza A(H5) infections within ten days of exposure, nasopharyngeal and nasal swabs were collected for real-time reverse-transcriptase polymerase-chain-reaction (rRT-PCR) analysis at public health labs in the state. In some cases, samples were also collected from asymptomatic individuals. Positive results were verified by the CDC.
Additionally, to determine the risk of asymptomatic infections in humans, the CDC invited all symptomatic and asymptomatic exposed individuals to participate in diagnostic testing for influenza A(H5) by submitting respiratory and convalescent and acute serum samples for microneutralization and hemagglutinin inhibition assays.
Results
The results reported that between February and September 2022, H5N1 infections were detected in a total of 2,199 wild birds across 45 U.S. states and 229 backyard flocks and 200 commercial poultry farms in 39 U.S. states. Out of the 4.351 individuals who were exposed to potentially infected birds, 3,658 completed the active symptom monitoring of 10 days. Of these 3,658, 3% (134) experienced one or more symptoms similar to an influenza infection symptom, but only one individual tested positive for influenza A(H5).
Additionally, 22 nasal samples collected from individuals exposed to birds tested negative for H5N1. The serum samples obtained from 17 of these 22 individuals did not indicate elevated antibody titers against the H5N1 clade 2.3.4.4b virus.
Based on the fact that out of over 4,000 individuals who were exposed to birds and were tested, only one had an rRT-PCR confirmed case of influenza A(H5), the researchers from the CDC concluded that the avian-to-human transmission risk of H5N1 was low for individuals who were exposed to domesticated or wild birds potentially infected with H5N1 clade 2.3.4.4b in the United States.
Conclusions
To summarize, the researchers from the CDC assessed the risk of H5N1 infections among individuals exposed to wild and domesticated birds potentially infected with the HPAI H5N1 clade 2.3.4.4b virus.
Overall, the findings suggested that the risk of transmission of the H5N1 virus from infected birds to humans was very low. However, the researchers cautioned that it is important to monitor exposed individuals, and the increasing number of influenza A(H5) infections among other mammals indicates the potential for the risk profile of the virus to change very quickly.
Journal reference:
Kniss, K., Sumner, K., Tastad, K., Lewis, N., Jansen, L., Julian, D., Reh, M., Carlson, E., Williams, R., Koirala, S., Buss, B., Donahue, M., Palm, J., Kollmann, L., Holzbauer, S., Levine, M., Davis, T., Barnes, J., Flannery, B., & Brammer, L. (2023). Risk for Infection in Humans after Exposure to Birds Infected with Highly Pathogenic Avian Influenza A(H5N1) Virus, United States, 2022. Emerging Infectious Disease Journal, 29(6). doi: https://doi.org/10.3201/eid2906.230103 https://wwwnc.cdc.gov/eid/article/29/6/23-0103_article
Posted in: Medical Science News | Medical Research News | Disease/Infection News
Tags: Agriculture, Antibody, Avian Influenza, Diagnostic, H5N1, Influenza, Nasopharyngeal, Personal Protective Equipment, Polymerase, PPE, Public Health, Respiratory, Virus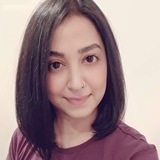 Written by
Dr. Chinta Sidharthan
Chinta Sidharthan is a writer based in Bangalore, India. Her academic background is in evolutionary biology and genetics, and she has extensive experience in scientific research, teaching, science writing, and herpetology. Chinta holds a Ph.D. in evolutionary biology from the Indian Institute of Science and is passionate about science education, writing, animals, wildlife, and conservation. For her doctoral research, she explored the origins and diversification of blindsnakes in India, as a part of which she did extensive fieldwork in the jungles of southern India. She has received the Canadian Governor General's bronze medal and Bangalore University gold medal for academic excellence and published her research in high-impact journals.
Source: Read Full Article