In a recent study published in the Nature Communications Journal, researchers assessed immune resilience (IR) metrics in individuals across diverse infectious and non-infectious models of immune stimulation.
Study: Immune resilience despite inflammatory stress promotes longevity and favorable health outcomes including resistance to infection. Image Credit: peterschreiber.media/Shutterstock.com
Background
Studies have long debated why there are significant variations in lifespan, health conditions throughout different ages, and vulnerability to contagious illnesses among people. Differences in immune traits may be a contributing factor to these variations.
The advantageous trait the present study hypothesized as the beneficial trait is IR. Optimal IR is characterized by the ability to maintain or quickly recover immune functions that enhance resistance to diseases and promote longevity. It also involves regulating inflammation during immune stimulation caused by inflammatory stressors, whether repeated, acute, or chronic.
About the study
Two metrics of IR were developed. The Immune Health Grades (IHGs) I to IV were the first metric used in the study. These grades indicate the proportion of CD4+ and CD8+ T-cell counts, which cannot be determined through assessments of these markers or the CD4:CD8 ratio alone.
The second metric in IR involved using transcriptomic profiles to predict whether an individual would survive.
The study focused on identifying the most significant prognostic signatures for survival and mortality in the two groups while taking into account age and gender. These signatures were identified as mortality-associated signature (MAS)-1 and survival-associated signature (SAS)-1.
The study assessed the metrics of immune response in human cohorts that acted as representatives for low, moderate, and high-grade antigenic stimulation:
(1) Low-grade antigenic stimulation in human immunodeficiency virus (HIV)-negative aging cohorts such as the Sardinia aging cohort, the Framingham Heart Study (FHS) Offspring subset, the Finnish DILGOM cohort, San Antonio Family Heart Study, and nonagenarians from the Vitality 90 + Study;
(2) Moderate-grade stimulation among HIV-negative persons with stimulation sources such as severe acute respiratory syndrome coronavirus 2 (SARS-CoV-2) infection, an autoantigen in systemic lupus erythematosus, risk factors for acquiring HIV, and alloimmunization in renal transplant recipients;
(3) High-grade stimulation and HIV viremia in early/primary HIV infection groups.
Results
IHG-I and IHG-II are associated with lower CD8+ T-cell levels, with IHG-I having higher CD4+ counts and IHG-II having lower CD4+ counts. On the other hand, IHG-III and IHG-IV are associated with higher CD8+ T-cell levels, with IHG-III having higher CD4+ counts and IHG-IV having lower CD4+ counts. IHGs are not considered as strata of ratio values or CD4+ counts.
These differences are important, especially in clinical situations; for example, IHG-II during acute coronavirus disease 2019 (COVID-19) and IHG-IV during advanced HIV can cause extensive CD4+ T-cell lymphopenia. The authors assigned IHG-I and IHG-II to represent CD8-CD4 equilibrium states, while IHG-III and IHG-IV were assigned to represent CD8-CD4 disequilibrium states.
The study also found that a specific set of signatures could predict survival rates in individuals with acute COVID-19 and in aging persons from FHS who did not have COVID-19.
Higher SAS-1 expression (SAS-1high) was associated with high immunocompetence (IChigh) as it consisted of IC-related genes. In addition, individuals with higher SAS-1 baseline expression had lower all-cause mortality risks during acute COVID-19 and in the FHS.
MAS-1high, related to higher all-cause mortality risks during acute COVID-19 and in the FHS, likely tracked high inflammation (IFhigh) as it comprised IF-related genes. Higher SAS-1 baseline levels in the FHS were found to predict longer lifespans, while higher MAS-1 baseline levels predicted shorter lifespans.
In different cohorts, IHG-I tracked CD8lower-CD4highest, IHG-II tracked CD8lowest-CD4lower, IHG-III tracked CD8highest-CD4higher, and IHG-IV tracked CD8higher-CD4lowest.
IHG-I was found to be the most prevalent grade in younger participants of the Sardinia cohort, a community-based study involving 3893 HIV-negative individuals. IHG-II showed the second most prevalence, while IHG-III and IHG-IV were less frequently observed.
The study found that regardless of age or cytomegalovirus (CMV) serostatus, individuals with acute COVID-19 had lower %IHG-I at the baseline than convalescence. There was a higher occurrence of IHG-II and a lesser occurrence of IHG-IV. Additionally, during convalescence, IHG distributions were similar to Sardinia participants.
Three similarities were observed in the distribution patterns of IHG in cohorts of individuals with or without acute COVID-19. Firstly, the percentage of IHG-I was lower in individuals with acute COVID-19 compared to those without the infection.
Additionally, the percentage of IHG-I was higher among younger individuals and decreased gradually with age. Conversely, there were increases in the percentages of IHG-II and IHG-IV with age. Also, hospitalization rates increased as %IHG-I decreased with age in the COVID-19 cohort.
After adjusting for age and sex, individuals with the SAS-1high-MAS-1high and SAS-1low-MAS-1low profiles had a similar mortality risk which was higher compared to those with the SAS-1high-MAS-1low profile. The highest risk of mortality was observed in individuals with the SAS-1low-MAS-1high profile.
In older FHS participants, it was found that females had a longer lifespan than males. Additionally, survival rates were stratified based on levels of SAS-1 and MAS-1. Females with SAS-1high or MAS-1low had the highest survival rates, while males with low SAS-1 or high MAS-1 had the lowest survival rates.
Survival rates were intermediate for females with SAS-1low or MAS-1high and males with high SAS-1 or low MAS-1.
Conclusion
The study's results confirm that optimal immune response indicates successful immune balance when experiencing inflammation stressors. This is linked to a specific balance between immunocompetence and inflammation, known as IChigh-IFlow, associated with better health outcomes and longer life.
Even in young adults with optimal immune response, the study found that common respiratory viral infections can cause rapid degradation of the immune response. This highlights the significance of monitoring immune allostasis throughout a person's lifetime.
Journal reference:
Ahuja, S. et al. (2023) "Immune resilience despite inflammatory stress promotes longevity and favorable health outcomes including resistance to infection", Nature Communications, 14(1). doi: 10.1038/s41467-023-38238-6. https://www.nature.com/articles/s41467-023-38238-6
Posted in: Medical Science News | Medical Research News | Disease/Infection News | Healthcare News
Tags: Aging, CD4, Cell, Chronic, Coronavirus, covid-19, Cytomegalovirus, Genes, Heart, HIV, Immune Response, Immunodeficiency, Inflammation, Lupus, Lupus Erythematosus, Lymphopenia, Mortality, Respiratory, SARS, SARS-CoV-2, Severe Acute Respiratory, Severe Acute Respiratory Syndrome, Stress, Syndrome, Systemic Lupus Erythematosus, T-Cell, Transplant, Virus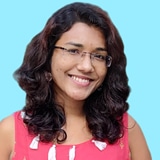 Written by
Bhavana Kunkalikar
Bhavana Kunkalikar is a medical writer based in Goa, India. Her academic background is in Pharmaceutical sciences and she holds a Bachelor's degree in Pharmacy. Her educational background allowed her to foster an interest in anatomical and physiological sciences. Her college project work based on 'The manifestations and causes of sickle cell anemia' formed the stepping stone to a life-long fascination with human pathophysiology.
Source: Read Full Article