In a recent study posted to the bioRxiv* preprint server, researchers collaborated with community partners to monitor severe acute respiratory syndrome coronavirus 2 (SARS-CoV-2) infections among domestic and free-ranging animals with known susceptibility to the virus in Ohio, United States (U.S.).
Background
The coronavirus disease 2019 (COVID-19) pandemic is presumed to be of zoonotic origin, and the etiological agent SARS-CoV-2 is known to infect close to 25 species. The ability of the virus to infect and get transmitted among multiple species is a cause for concern since animal populations can act as viral reservoirs, resulting in the re-emergence of the virus with new mutations and improved immune evasive abilities.
While studies with animal models and investigations into angiotensin-converting enzyme-2 (ACE-2) structure have reported the broad-host infection potential of SARS-CoV-2, surveillance of animal populations, especially those that come in contact with humans, is essential to reduce the possibility of viral re-emergence.
About the study
In the present study, the researchers focused on animal species that were known to be susceptible to SARS-CoV-2; had proximity to human environments such as pets, animals in wildlife hospitals or zoos, and agricultural animals; or those at high risk of infections such as medically compromised animals in veterinary hospitals or those densely housed together in barns and shelters.
The samples were collected from various locations in Ohio, including wildlife centers, zoos, aquariums, veterinary hospitals, humane societies, outreach centers, metro parks, and county fairs. Additionally, samples were also collected by private citizens such as hunters and trappers for the study.
Samples included oropharyngeal, nasal, conjunctival, rectal, or choanal swabs, depending on the animal. In some cases, swabs were collected over multiple days to ensure that potential infections were not missed during testing. For animals with known SARS-CoV-2 susceptibility, such as ferrets and cats, multiple types of swab samples were gathered when feasible. Real-time reverse-transcriptase polymerase chain reaction (rRT-PCR) was used to test the samples for SARS-CoV-2 ribonucleic acid (RNA).
Results
Antibodies eBook
Compilation of the top interviews, articles, and news in the last year.
Download a free copy
The results reported that SARS-CoV-2 RNA was not detected in any of the 800 animals spanning 34 species that were tested over 16 months, despite the increase in the prevalence of SARS-CoV-2 infections among human populations at the time.
However, the authors discussed that the absence of SARS-CoV-2 RNA in their test samples could be due to changes in infection dynamics. While the present study found no evidence of SARS-CoV-2 RNA in the 78 nasal samples gathered from free-ranging deer between October and November 2020, another study conducted between January and March 2021 reported that 129 of the 360 (35%) free-ranging deer were SARS-CoV-2 positive.
The authors believe that since the latter study tested the deer populations after COVID-19 had peaked among the human populations and following the deer hunting season in Ohio, the rise in SARS-CoV-2 infections among the deer population could be a result of increased direct or indirect contact with humans.
Furthermore, similar studies from across the U.S. reported widespread SARS-CoV-2 infection among deer populations. The initial absence of SARS-CoV-2 infections among deer populations also did not rule out the threat of COVID-19 re-emergence from animal reservoirs. Moreover, the re-emergence of the virus from animal reservoirs had already been observed in the case of cats, minks, hamsters, and possibly deer.
One of the limitations of the present study was that animals were only tested for SARS-CoV-2 RNA and not for the anti-SARS-CoV-2 antibodies, which would have helped detect previous SARS-CoV-2 infections and indicated the susceptibility potential of the animal species.
While most SARS-CoV-2 surveillance studies have been on farmed animals, free-ranging populations of mink, deer, and bats are known to be potential SARS-CoV-2 reservoirs, as are deer mice, which are found across North America. Monitoring SARS-CoV-2 infections among free-ranging animal species is essential since widespread SARS-CoV-2 infections among animal species can impact not only health but also other aspects of life, such as agriculture, economics, and ecosystem health.
Conclusions
Overall, the results suggested that although this large-scale SARS-CoV-2 surveillance study did not detect SARS-CoV-2 RNA in any of the 34 domestic and free-ranging animal species tested in Ohio, the absence of SARS-CoV-2 infections cannot rule out the potential for viral reservoirs existing in these populations.
Free-ranging animals such as mink, deer, bats, and deer mice have been known to be susceptible to SARS-CoV-2, and it is important to monitor SARS-CoV-2 infections among not only domestic animal species but also free-ranging animal populations that could potentially come in contact with humans.
*Important notice
bioRxiv publishes preliminary scientific reports that are not peer-reviewed and, therefore, should not be regarded as conclusive, guide clinical practice/health-related behavior, or treated as established information.
Journal reference:
Margot Ehrlich, Christopher Madden, Dillon McBride, Jaqueline M Nolting, Devra Huey, Scott Kenney, Qiuhong Wang, Linda Saif, Anastasia Vlasova, Patricia Dennis, Dusty Lombardi, Stormy Gibson, Alexis McLaine, Sarah Lauterbach, Page Yaxley, Jenessa Winston, Dubraska Diaz-Campos, Risa Pesapane, Mark Flint, Jaylene Flint, Randy Junge, Seth A Faith, Andrew S Bowman, and Vanessa L Hale. (2022). Surveillance for SARS-CoV-2 in Ohio's wildlife, companion, and agricultural animals. bioRxiv. doi: https://doi.org/10.1101/2022.12.30.522311 https://www.biorxiv.org/content/10.1101/2022.12.30.522311v1
Posted in: Medical Science News | Medical Research News | Disease/Infection News
Tags: Agriculture, Angiotensin, Antibodies, Coronavirus, Coronavirus Disease COVID-19, covid-19, Enzyme, Pandemic, Polymerase, Polymerase Chain Reaction, Respiratory, Ribonucleic Acid, RNA, SARS, SARS-CoV-2, Severe Acute Respiratory, Severe Acute Respiratory Syndrome, Syndrome, Veterinary, Virus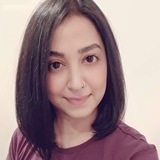 Written by
Dr. Chinta Sidharthan
Chinta Sidharthan is a writer based in Bangalore, India. Her academic background is in evolutionary biology and genetics, and she has extensive experience in scientific research, teaching, science writing, and herpetology. Chinta holds a Ph.D. in evolutionary biology from the Indian Institute of Science and is passionate about science education, writing, animals, wildlife, and conservation. For her doctoral research, she explored the origins and diversification of blindsnakes in India, as a part of which she did extensive fieldwork in the jungles of southern India. She has received the Canadian Governor General's bronze medal and Bangalore University gold medal for academic excellence and published her research in high-impact journals.
Source: Read Full Article