Last month, the US Centers for Disease Control and Prevention reported that teenagers are facing the highest levels of sadness and sexual violence in a decade. The agency also found that 1 in 5 high school students seriously considered attempting suicide in 2021.
The reaction to the new data is largely familiar: experts yet again are calling for "multidisciplinary action." Increased support for teenage mental health may look like more frequent conversations about depression and suicide at home, mental health first aid in schools, and recruitment of trained youths to support their peers through crisis. However, obstacles to implementing such actions leave pediatricians wary that they will have to play an outsized role in managing the crisis in teen mental health.
"This cannot be solely on the shoulders of pediatricians. It's not fair nor appropriate in terms of comprehensive mental health treatment to these children," said Christine Page-Lopez, DO, MPH, a pediatric mental health expert from the American Academy of Pediatrics (AAP). "We need mental health professionals, therapists, counselors, social workers, psychiatrists, and schools more involved."
The pediatric mental health crisis now leads the annual top 10 list of concerns for ECRI, a nonprofit group focused on patient safety, ahead of physical and verbal abuse of healthcare workers and uncertainty in maternal-fetal medicine.
"Even before COVID-19, the impact of social media, gun violence, and other socioeconomic factors were causing elevated rates of depression and anxiety in children," said Marcus Schabacker, MD, PhD, president and CEO of ECRI, in a statement. "The challenges caused by the pandemic turned a bad situation into a crisis. We're approaching a national public health emergency."
The number of medical training programs in adolescent medicine has crept up over the past decade, from 23 in 2014 to 28 in 2022, according to the American Board of Pediatrics. But the number of trainees in that subspecialty remains small: 28 in 2014 and 37 in 2022, board figures show.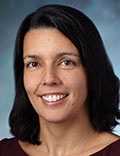 Dr Carol Vidal
Carol Vidal, MD, PhD, MPH, a child and adolescent psychiatrist at the Johns Hopkins Children's Center in Baltimore, said community health workers, media professionals, and schools must be engaged to provide strong, evidence-based interventions as well as more opportunities for children, regardless of income.
Dr Sue Poynter
Pediatricians can refer teenagers to psychiatrists, psychologists, and social workers, but often doing so often means patients experience delays in getting needed care. The United States has 8300 practicing child and adolescent psychiatrists and 15 million youth in need of mental health support, according to the American Academy of Child & Adolescent Psychiatry. Even with 13,500 therapists and 700,000 social workers in the United States, far more mental health experts are needed to address the teenage mental health crisis, according to Sue Poynter, MD, MEd, director of the pediatric residency training program at Cincinnati Children's Hospital Medical Center in Ohio.
Many primary care providers do not feel comfortable diagnosing and treating mental health conditions, which have not been a required part of pediatric training, leaving a marked shortage, according to Poynter.
"It takes time to train more providers, whether those are general pediatricians comfortable with mental health or more mental health providers, so demand will continue to outpace supply for some time," Poynter said.
Pediatricians may also need to start taking an even larger role in medical management of mood, said Margaret Thew, APNP, an urgent care and adolescent medicine family nurse practitioner at Children's Wisconsin, in Milwaukee.
"Everyone needs to get a bit more comfortable in prescribing medications and managing mild to moderate mental health concerns," Page-Lopez said. "There's more continuing medical education conferences, seminars, and fellowships for healthcare providers in pediatric care to gain more experience, so it is absolutely within our scope of practice to be able to manage these children."
The AAP recommends that pediatricians perform additional screenings at wellness visits, including assessments for maternal and childhood depression, autism, and suicide risk. However, increased screening recommendations from the AAP once again bring pressure upon pediatricians to fit everything into a 20-minute visit.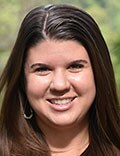 Dr Jessica Hamilton
Owing to the brief nature of wellness visits, parents and school officials should also create spaces where youths feel comfortable talking not only about their mental health but also about explicit feelings and thoughts of suicide, said Jessica Hamilton, PhD, an assistant professor of psychology at Rutgers University in New Brunswick, New Jersey.
"Asking about suicide directly does not put the thought in their head or make them more likely to act on it."
Hamilton acknowledges that talking about mental health and suicide is challenging. However, an open invitation to talk would give teens the opportunity to communicate their distress and get the help they need when ready.
"Asking about suicide does not put the thought in their head or make them more likely to act it" out, she said. "It simply gives teens the opportunity to communicate their distress and get help they need."
The sources in this story report no relevant financial conflicts of interest.
Arianna Sarjoo is a medical writer in Boston.
For more news, follow Medscape on Facebook, Twitter, Instagram, and YouTube.
Source: Read Full Article