Initial research showed that children are not prone to contract severe acute respiratory syndrome coronavirus 2 (SARS-CoV-2) infection, the causal agent of the coronavirus disease 2019 (COVID-19) pandemic; however, in the case of infection, they remain asymptomatic or suffer mild symptoms.
After the commencement of COVID-19 vaccination in adults and adolescents, children who were below five years of age became primary victims of COVID-19, along with those who were unvaccinated.
Background
More severe COVID-19 symptoms in children were reported and the rate of hospitalization among children with SARS-CoV-2 infection increased marginally. Additionally, two significant complications associated with COVID-19, i.e., Multisystem Inflammatory Syndrome in Children (MIS-C) and Long COVID, were reported. MIS-C occurs only in children and adolescents, while Long COVID is known to affect all age groups.
Some of the characteristic persistent symptoms of Long COVID are dyspnea, fatigue cough, chest pain, sleep disturbances, and headaches. Other more complicated symptoms of Long COVID include cardiovascular, sensory, respiratory, and neurological complications.
Scientists have pointed out a gap in research regarding the outcome of COVID-19 symptoms in immunocompromised children. The main question is if the vulnerable group of children is similarly affected by COVID-19 infection, i.e., having mostly asymptomatic or mild symptoms, compared to the healthy group of children.
A new study
A new study currently posted to the Research Square* preprint server while under consideration for publication at the BMC One Health Outlook journal has focused on evaluating the prevalence of characteristic symptoms of Long COVID in immunodeficient and immunocompetent children.
Researchers constructed a questionnaire for this study that included questions about the general health condition, COVID-19 vaccination status, diagnosis of MIS-C, and the presence of Long COVID symptoms and how they impacted their daily activities. Parents of 147 children completed the questionnaire. All the children in this study were admitted at least three months before the establishment of the COVID-19 Subunit at the Children's Memorial Health Institute in Warsaw, Poland, between the 1st of November 2020 and the 31st of January 2022.
Participants of this study were divided into two groups, i.e., one group constituted immunocompromised children, and the other group constituted non-immunocompromised children. In this study, 47.6% of the participants were immunodeficient while 52.4% of the study cohort were in the control group, i.e., those who were not immunocompromised.
Key findings
A previous study has reported that children with Long COVID suffered several persistent symptoms, such as fatigue, concentration difficulties, chest pain, palpitations, headache, and muscle weakness. Another study showed that some of the symptoms were sustained for as long as five months post-COVID-19 infection. The symptoms of Long COVID in children as described in previous studies were found to be consistent with the findings of the current study.
In this study cohort, the prevalence of Long COVID in the control group was relatively high and increased with age. The researchers did not find any association between Long COVID and allergic diseases. The current study reported that the prevalence of Long COVID in immunocompromised children is less. However, the reason behind such an outcome is not clear. In the future, the underlying mechanism behind this observation must be studied.
Scientists have suggested several plausible theories to explain why the frequency of Long COVID in immunocompromised children is less. One of the possible reasons suggested by the scientists is the high occurrence of asymptomatic COVID-19 infection in this group. Although several studies have postulated that severe COVID-19 infection and Long COVID are not correlated, organ damage due to severe infection has a long-term consequence. For instance, inflammation, fibrosis, and scarring in severely infected patients may lead to prolonged chronic cough, pneumonia, and breathing difficulties.
In this study, the authors stated that reduced immune response may act as a protective factor against developing inflammatory reactions, and this might be the reason why immunocompromised children are less inclined to develop Long COVID. Previous studies have suggested another possible reason for Long COVID, i.e., the persistence of SARS-CoV-2 reservoirs in specific tissues. In this study, researchers observed that in several immunocompromised patients, the symptoms persisted for up to three months.
Conclusion
The authors of this study reported that although immunocompromised children suffer persistent COVID-19 symptoms, their frequency is significantly low compared to the immunocompetent group of children. Some of the common Long COVID symptoms found in children are chronic cough, gastrointestinal symptoms, and fatigue.
Researchers observed that most of the symptoms subsided within three months and did not much affect the daily activities of immunocompromised children. Scientists also revealed that the risk of developing Long COVID increased with age and severe COVID-19 symptoms. In the future, the pathomechanism of long-COVID in children must be explored further.
*Important notice
Research Square publishes preliminary scientific reports that are not peer-reviewed and, therefore, should not be regarded as conclusive, guide clinical practice/health-related behavior, or treated as established information.
Journal reference:
Kuczborska, K. et al. (2022). Long-COVID in immunocompromised children. Research Square. doi: https://doi.org/10.21203/rs.3.rs-1656750/v1 https://www.researchsquare.com/article/rs-1656750/v1
Posted in: Medical Science News | Medical Research News | Disease/Infection News
Tags: Adolescents, Breathing, Chest Pain, Children, Chronic, Chronic Cough, Coronavirus, Coronavirus Disease COVID-19, Cough, covid-19, Dyspnea, Fatigue, Fibrosis, Frequency, Headache, Immune Response, Immunodeficiency, Inflammation, Muscle, Pain, Pandemic, Pneumonia, Research, Respiratory, SARS, SARS-CoV-2, Severe Acute Respiratory, Severe Acute Respiratory Syndrome, Sleep, Syndrome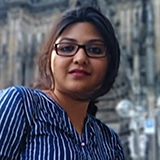 Written by
Dr. Priyom Bose
Priyom holds a Ph.D. in Plant Biology and Biotechnology from the University of Madras, India. She is an active researcher and an experienced science writer. Priyom has also co-authored several original research articles that have been published in reputed peer-reviewed journals. She is also an avid reader and an amateur photographer.
Source: Read Full Article