In a recent study published in the American Journal of Preventive Cardiology, researchers explored the impact of ketogenic dieting on low-density lipoprotein (LDL) cholesterol levels.
Study: Dramatic elevation of LDL cholesterol from ketogenic-dieting: A Case Series. Image Credit: SewCreamStudio/Shutterstock.com
Background
Due to the escalating obesity levels, the ketogenic (keto) diet has been studied as a potential remedy for overweight patients' deteriorating weight gain, cardiovascular outcomes, and insulin resistance.
Though popular as a comparatively safe, non-pharmaceutical therapy, the long-term effects of the keto diet for weight loss are not fully understood, and most professional medical societies do not advise this regimen.
Some individuals on a ketogenic diet may experience a significant rise in low-density lipoprotein (LDL) cholesterol levels due to its high saturated fatty acid content.
About the study
In the present study, researchers described a cohort of patients whose LDL-cholesterol levels rose to an unprecedented level after beginning a ketogenic diet.
The team evaluated medical records of patients who presented to Cardiology for a hyperlipidemia diagnosis after lipid panel blood work revealed an LDL cholesterol level of 190 mg/dL or more. The charts of these patients were cross-referenced to involve the words "keto" or "ketogenic".
The physician's notes were manually inspected for the patient's dietary routines to confirm that these terms were correctly applied. Almost 17 patients consuming a high-fat, low-carbohydrate diet (called the ketogenic diet) were detected and evaluated via chart review.
Results
Eleven patients were male, and six were female. The mean age at hyperlipidemia assessment was 46 years. The ethnicity of 14 patients was Caucasian, while one was Lebanese, one was Asian, and one was Hispanic.
Two patients reported a history of documented coronary artery disease, one had prior ST-elevation myocardial infarction (STEMI), and another reported coronary artery calcifications. Also, ten patients revealed a family history of hyperlipidemia and atherosclerotic coronary disease. Three patients fulfilled the criteria for familial hyperlipidemia established by the Dutch Lipid Clinic Network.
The patient's body-mass index (BMI) ranged from 14.83 to 43.87 kg/m2, averaging 27 kg/m2. Only one patient had xanthelasmas, while the others did not. No patients displayed additional physical manifestations of hyperlipidemia, such as tendinous xanthomas or corneal arcus.
The cohort's average LDL cholesterol at baseline was 129 mg/dL. Almost three patients presented with no basal LDL cholesterol levels before recruitment. During an average of 12.3 months on a low-carbohydrate and high-fat diet, the mean LDL cholesterol was 316 mg/dL.
Thirteen patients who stopped dieting and received a lipid panel after almost nine months had an average LDL cholesterol level of 142.7 mg/dL. Seven of these thirteen patients who underwent follow-up laboratory testing could change their LDL cholesterol through dietary modification alone without altering their exercise routine. Statin medications were prescribed to eight patients. At follow-up, one of the patients continued the ketogenic regimen.
In seven and ten patients, Apolipoprotein A1 (Apo A1) and Apo B were collected, respectively. The mean Apo A1 concentration was 149.4 mg/dL, and the mean Apo B concentration was 191 mg/dL.
Furthermore, no acute atherosclerotic cardiovascular disease (ASCVD) events have been recorded while these patients were on the ketogenic diet. Five patients were evaluated genetically for familial hypercholesterolemia. Two patients were discovered to have an LDL-R gene mutation.
Conclusion
The study findings showed patients who followed the ketogenic diet for 12.3 months displayed a mean elevation in LDL cholesterol of 187 mg/dL, accounting for a 245% increase.
When patients stopped consuming the ketogenic regimen, their LDL cholesterol levels were reduced by a mean of 174 mg/dL, or 220%. Further research is necessary to comprehend this heightened response's causes and long-term medical importance.
Journal reference:
Schmidt, T. et al. (2023) "Dramatic elevation of LDL cholesterol from ketogenic-dieting: A Case Series", American Journal of Preventive Cardiology, 14, p. 100495. doi: 10.1016/j.ajpc.2023.100495.https://www.sciencedirect.com/science/article/pii/S2666667723000363?via%3Dihub
Posted in: Medical Science News | Medical Research News | Medical Condition News | Healthcare News
Tags: Apolipoprotein, Blood, Carbohydrate, Cardiology, Cardiovascular Disease, Cholesterol, Coronary Artery Disease, Coronary Disease, Diet, Dieting, Exercise, Familial Hypercholesterolemia, Gene, Hypercholesterolemia, Hyperlipidemia, Insulin, Insulin Resistance, Ketogenic Diet, Laboratory, Lipoprotein, Mutation, Myocardial Infarction, Obesity, Research, Statin, Weight Loss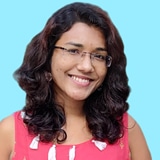 Written by
Bhavana Kunkalikar
Bhavana Kunkalikar is a medical writer based in Goa, India. Her academic background is in Pharmaceutical sciences and she holds a Bachelor's degree in Pharmacy. Her educational background allowed her to foster an interest in anatomical and physiological sciences. Her college project work based on 'The manifestations and causes of sickle cell anemia' formed the stepping stone to a life-long fascination with human pathophysiology.
Source: Read Full Article