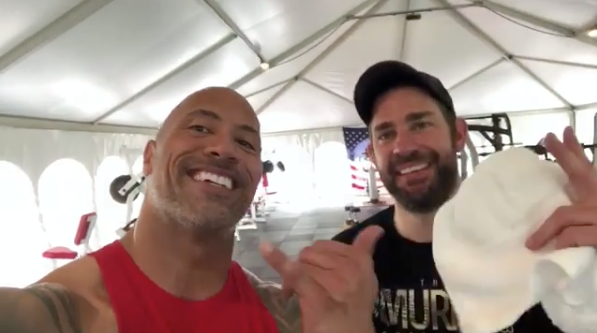 For most people, Memorial Day is an opportunity to relax, grill out, and enjoy the freedoms afforded to us thanks to the sacrifices of fallen U.S. soldiers.
For others, like Dwayne "The Rock" Johnson and John Krasinski, the holiday is an opportunity to show their appreciation to members of the military through their sweat and hard work.
Krasinski visited The Rock's Iron Paradise gym in Hawaii to take on one of CrossFit's toughest WODs: The Murph.
Memorial Day. A day to honor and remember each and every one of the brave men and women who lay down their lives for each and every one of us. #themurphchallenge @therock @prattprattpratt
A post shared by John Krasinski (@johnkrasinski) on
The workout is simple, but extremely difficult to complete quickly. Participants start by running a mile, then have to complete 100 pullups, 200 pushups, and 300 squats before closing with another mile. To make it even tougher, a real Murph is undertaken with a 20 lb. weight vest.
The challenge comes when participants attempt to finish the WOD in the fastest time possible. Each exercise has a ton of volume — and the vest adds an extra layer of difficulty. You have to grind through exhaustion to finish the workout without taking major breaks to rest, relying on strength, conditioning, and mental toughness to pull through.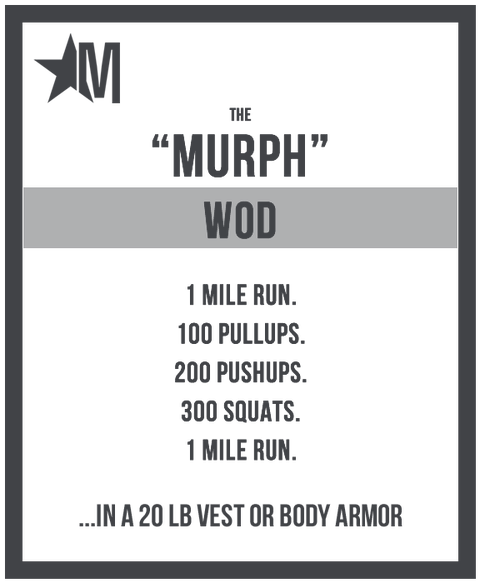 The Murph Challenge
The workout is a Memorial Day staple for CrossFitters, both because of its grueling nature and its origins as a favorite for deployed service members, who used body armor for their added weight. The routine was originally devised by U.S. Navy SEAL LT. Michael Murphy, whose valor was immortalized in the book and film Lone Survivor.
Now, the workout is one of CrossFit's most notable Hero WODs, which are hosted by gyms to honor fallen service members and raise money for organizations that support adjacent charities.
Last year, Krasinski completed the WOD with Chris Pratt to raise money for the Michael P. Murphy Memorial Scholarship Foundation. This year, Pratt is busy on the road promoting his upcoming Jurassic World movie, but that didn't stop the two actors from encouraging their fans to take on the #MurphChallenge and push through the workout.
Instead of Pratt, Krasinski had to settle with The Rock — whose support for U.S. service members is well-documented — for his Murph partner. The two actors didn't share their finishing times on Instagram, but they both looked appropriately sweaty and exhausted in a post-WOD video posted by Johnson.
An honor to drop sweat and pain for #TheMurphChallenge. Thank you brother @johnkrasinski for the challenge. And most importantly, thank you to our men and women of our US military – past and present. And boundless gratitude to their families at home who endure it all as well. Great day of sweat, pain and a few miscounts in the #IronParadise ??? #MurphChallenge #BloodSweatRespect #FirstTwoYouGive #LastOneYouEarn
A post shared by therock (@therock) on
He thanked Chris Pratt for the original challenge to Krasinski last year, and pledged that he'll take on the WOD again next year with a new partner.
Who will The Rock bring to the Iron Paradise for the #MurphChallenge next year? Another Chris? Kevin Hart? Only time will tell.
In the meantime, you can prep for your own Murph by perfecting your pullup form and logging miles after your hardest workouts. If you need a weight vest for your training, check these out.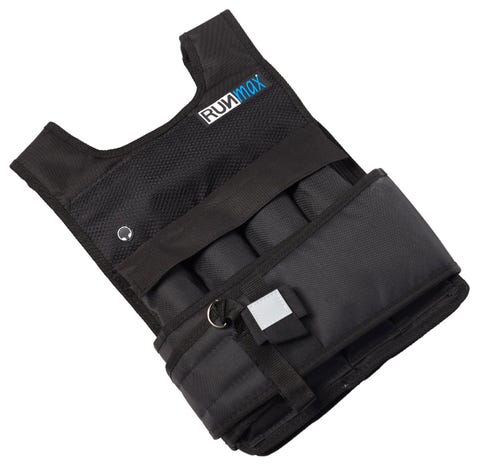 RUNFast
Buy Now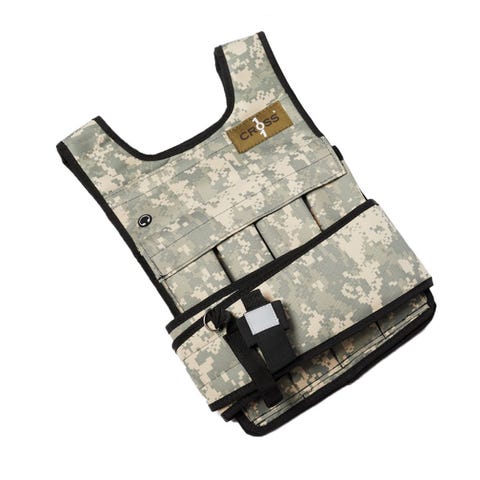 CROSS101
Buy Now
Source: Read Full Article