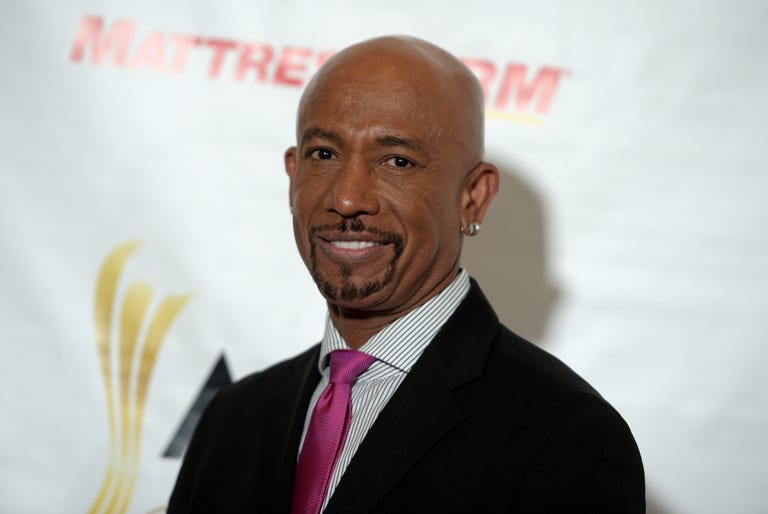 Former talk show host Montel Williams was admitted to a New York hospital after he "overdid it" at the gym, according to his spokesman.
"Anyone who knows Montel knows that he is an exercise enthusiast," Williams' spokesman, Jonathan Franks, said in a statement. "Yesterday, he overdid it, and was admitted to the hospital out of an abundance of caution. He is doing well and anticipates being discharged soon."
Franks also noted to TMZ that the TV personality first felt something was wrong while doing dumbbell squats, and made the 9-1-1 call almost immediately.
"The Williams family will be forever grateful for the quick response from [FDNY] and the excellent care he has received," Franks said.
Williams was diagnosed with Multiple Sclerosis — a nerve disease targeting the brain and spinal cord — in 1991. Since then, the 61-year-old has dealt with the diagnosis through a fitness-focused, active lifestyle, and the use of medical marijuana. Just a few days before his hospital trip, Williams introduced his own line of CBD products, Lenitiv. (Curious about using hemp products to fuel muscle recovery? Here's everything you need to know.)
"I've been on a wellness journey since my diagnosis, and [Lenitiv] is the culmination of everything I've learned about cannaboids along the way," Williams wrote.
That's what it's all about, livin as large as you can. ???? #snowboarding #parkcity #utah #liveaslargeasyoucan #ihavemsmsdoesnothaveme
A post shared by Montel Williams (@montel_williams) on
Williams' story is a good lesson for any guy. Overexerting yourself at the gym is one of the most detrimental things you can do to your body.
"While there is a time and place for maximal training, doing that in every session, on every set, is only going to result in you burning out and not making consistent progress," Tony Gentilcore, C.S.C.S., owner of CORE in Boston, told us back in January.
For more information on when it's okay to skip that workout, click here.
Source: Read Full Article