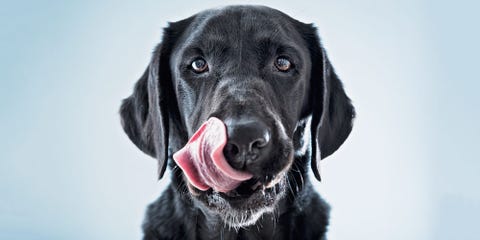 In late June, after a Wisconsin man fell terribly ill from a capnocytophaga canimorsus bacterial infection spread by a healthy dog's via bite, lick or scratch, doctors removed both of his feet and hands in a series of life-saving surgeries, The Washington Post reports.
House painter Greg Manteufel, 48, felt fine before he developed flu-like symptoms, including fever and vomiting, that worsened overnight. A GoFundMe page set up on his behalf says he began to develop sepsis, a life-threatening blood infection that can cause tissue damage, organ failure, and death, according to the Centers for Disease Control, within hours of symptom onset.
As a result, Manteufel's blood pressured dropped rapidly, reducing circulation to his limbs and causing tissue damage and bruise-like marks on his chest, face, and elsewhere, despite antibiotic treatment.
Days after being admitted to Froedtert & the Medical College of Wisconsin in Milwaukee quickly after his symptoms began, his doctors removed affected areas, including both of Manteufel's feet. They later amputated more of each leg, up to the knee caps, and both of his hands. Because the infection also blackened his nose, he still needs plastic surgery to rebuild the facial feature.
Manteufel interacted with about eight dogs—including his own—around the time he got sick, his wife of 15 years told The Washington Post. She doesn't know which dog was responsible for transmitting capnocytophaga canimorsus to her husband. "He loves dogs," she said. "He would touch any dog; he doesn't care."
Fewer than 500 cases of this infection, which can be spread by a pet's bite, lick, or scratch, have been reported since 1961, according to a 2015 European Journal of Clinical Microbiology & Infectious Diseases article. It also notes that the bacteria, which is typically harmless, only tends to affect people with compromised immune systems, spleen issues, or alcoholism.
"More than 99 percent of the people that have dogs will never have this issue," said infectious disease specialist Silvia Munoz-Price, M.D., who spoke with Fox6Now. "It's just chance."
Manteufel remains in the hospital, where he'll receive additional treatment and prosthetics; his next stop is a rehabilitation facility. To date, his GoFundMe page has raised more than $71,000 of its $100,000 goal, which will help support his family now that Manteufel is no longer able to paint and must eventually relocate to a one-story home he can navigate.
"We have no choice but to be positive and make the best of it," his wife told The Washington Post.
Follow Elizabeth on Instagram and Twitter.
Source: Read Full Article