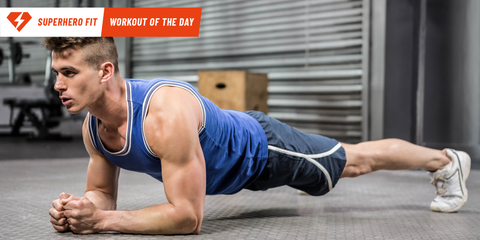 To take on heavy loads and extraordinary responsibilities, you'll need a strong core and a solid back.
Hit both areas in one go with this superhero-approved plank pulldown, courtesy of Don Saladino, the trainer behind Deadpool (Ryan Reynolds) and the Winter Soldier (Sebastian Stan). You've probably done planks and pulldowns separately — for better results, just put them together.
"The plank pulldown is a great bang for your buck move," Saladino said.
To perform the plank pull, you'll need a low cable machine — or if you're working at a gym without one or at home, a stretch band attached to a platform at ground level.
Add plank pulls to your back workouts or as a core burnout with 3 sets of 10 reps with each arm — just make sure there isn't so much resistance that you're pulled out of proper form. For more superhero-body building moves, you can check out Saladino's full program.
Source: Read Full Article